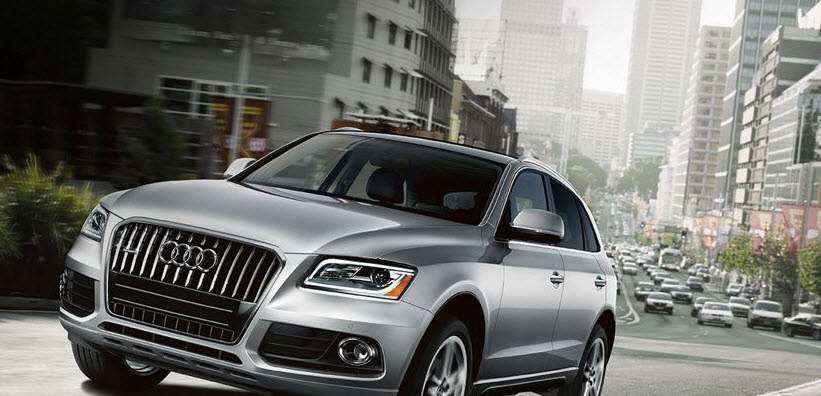 When you shop for a new vehicle, you're considering quite a large investment. And with a luxury vehicle such as an Audi, you're in it for the long haul. That's why the team at Audi West Palm Beach actively works to make the process as easy and seamless as possible. That starts with vehicle reviews.
2018 Reviews
2017 Reviews
2017 Audi RS 7 Review
2017 Audi S8 Plus Review
2017 Audi A3 Cabriolet Review
2017 Audi A8 Review
2017 Audi R8 Review
2017 Audi SQ5 Review
2017 Audi A5 Review
2017 Audi A3 Sportback e-tron Review
2017 Audi A4 Allroad Review
2017 Audi Q3 Review
2017 Audi A7 Review
2017 Audi A4 Review
2017 Audi Q7 Review
2017 Audi S3Â Review
2017 Audi A3Â Review
2017 Audi Q5 Review
2017 Audi S5 Review
2017 Audi A6Â Review
Shopping for a New Vehicle
Buying a new vehicle is an exciting time, and considering that purchasing a vehicle is likely to be a large investment for you, we want to ensure that you're making the best decision for your life. That's why we provide vehicle reviews for your convenience.
In a vehicle review from Audi West Palm Beach, you'll find all of the information on the vehicle in one place. We'll tell you about details such as power and capability, safety and technology features, entertainment options, and optional add-ons. We want to ensure that you make a choice you'll be happy with, so our vehicle reviews are completely informational and unbiased.
How to Use a Vehicle Review
Vehicle reviews give you a broad scope with which to view and get to know the vehicles you're considering. In a vehicle review from Audi West Palm Beach, you'll get a lot of information in a small package, which means you don't have to go searching for all of those details elsewhere.
To get the most out of our vehicle reviews, look at the couple of vehicles you're considering and see which one best meets your wants, needs, and budget. Then learn more about the vehicles from the reviews.
After you've chosen a vehicle that meets your specifications, schedule a test drive at your local Audi dealer.
Learn More Then Schedule a Test Drive
When you're ready to make your final decision, check out the vehicle reviews from the team at Audi West Palm Beach below. And after you've decided on a vehicle you'd like to get to know a little (or a lot) more, stop in to our showroom to see it in person. We're conveniently located at 2101 Okeechobee Boulevard in West Palm Beach, FL. Or give us a call today at 561-325-6935 to schedule a test drive.