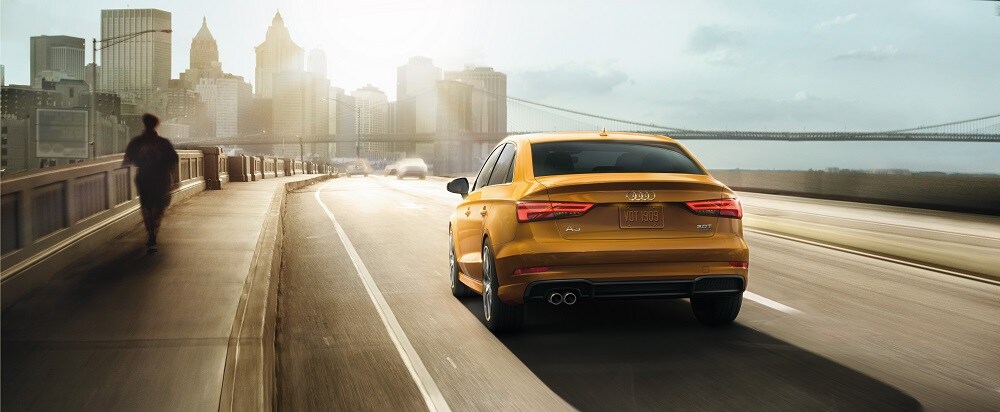 If you want a car with everyday comforts, as well as the bonus of performance power and handling, then both the 2018 Audi S3 and the 2018 Volkswagen Golf probably seem like enticing options.
Granted, West Palm Beach, Delray Beach, and Boynton Beach drivers will find many differences between these vehicles, some of which may be deal-breakers.
In this Audi S3 versus Volkswagen Golf comparison, the Audi West Palm Beach team will go over them all.
2018 Audi S3 vs Volkswagen Golf: Performance Specs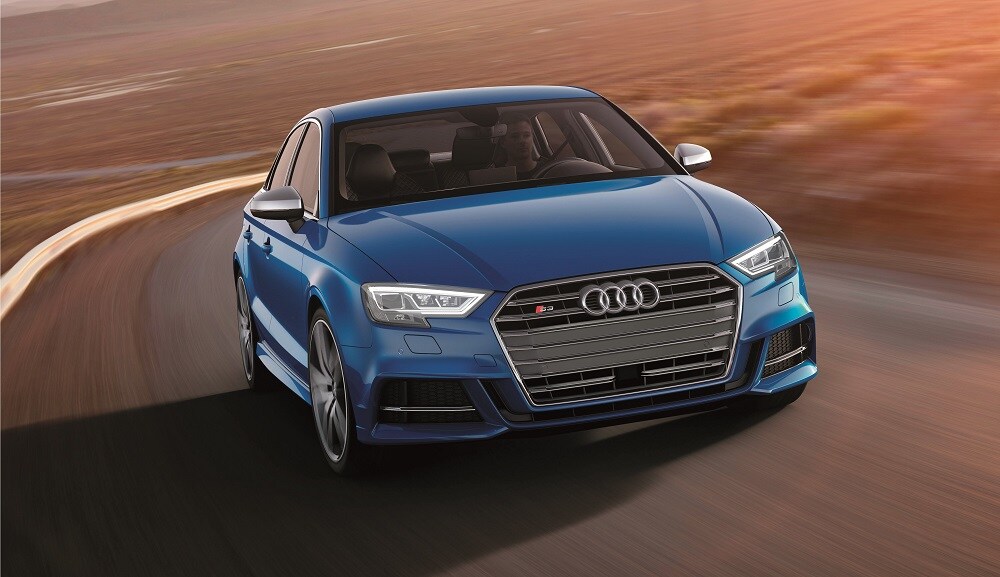 Are you looking for a bit of extra power in your next car? If so, we can't blame you.
The Volkswagen Golf certainly puts forward a solid effort on this front. It comes standard with a 1.8L 4-cylinder engine. While somewhat small, this powertrain comes with turbocharging to produce as much as 170 HP and 184 lb-ft of torque.
However, that VW turbocharging can't seem to compare with the turbocharged fuel stratified injection (TFSI®) technology in the Audi S3. Its 2.0L turbo 4-cylinder is capable of producing 292 HP and 280 lb-ft of torque.
Not only that, but the S3 comes with a standard 7-speed S tronic® automatic transmission with Quattro® all-wheel drive. This is a noticeable improvement over the 5-speed manual and front-wheel drive found standard in the Volkswagen Golf.
Smart Safety Features
Strong safety structures are present in both the Audi S3 and the VW Golf. The big difference is that the S3 goes the extra mile in terms of its protective technologies.





Audi pre sense® basic, front, and side assist are staples of the standard S3 array. Together, they utilize cameras and sensors to actually monitor the road around you. In some cases, they can even autonomously respond to oncoming hazards.
This clearly outpaces the standard safety tech array in the VW Golf, which features gadgets such as Electronic Stability Control and Hydraulic Brake Assist.
While the above features can be helpful in improving vehicle stability and increasing stopping power, they don't add in the extra set of eyes that Audi pre sense® does.
S3 vs Golf: Interior Technologies
In addition to the technologies that you'll find in your safety array, each of these cars adds in some near infotainment technologies, as well.
For example, the VW Golf comes standard with features such as Volkswagen Car-Net® App Connect, which allows drivers to integrate their phones. Bluetooth® hands-free calling and texting is also standard.
However, you'll find Bluetooth®, Apple CarPlay™, and Android Auto™ in the S3. And on top of those, you'll even have an SD card reader the and 10-speaker Audi Concert audio system.
Altogether, the 2018 Audi S3 just seems to offer a more robust standard infotainment package than its competitor.
Test Drive an Audi S3
While the Volkswagen Golf puts up a good fight, it just can't seem to beat the 2018 Audi S3 in any major category.
West Palm Beach, Delray Beach, and Boynton Beach drivers may find the S3 to be the most satisfying option. You can see for yourself by getting behind the wheel. Schedule your test drive at Audi West Palm Beach today!