Can You Lease a Used Car?
Are you thinking about purchasing a used car? Better yet, are you wondering if you can lease one? Used cars are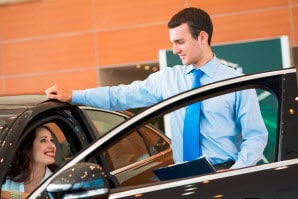 great options when looking for your next vehicle. Reliable and essentially less expensive in terms of monthly payments, used vehicles are a go-to for buyers in West Palm Beach, Delray Beach, and Boynton Beach.
When you're considering your financing choices, leasing is also a great option-put the two together and you have… a used vehicle that you can lease! What a great combination that's practical, but not as common as you might think. However, leasing a pre-owned vehicle is definitely a great option to consider.
To give you the complete rundown on what the deal is with leasing a used car, our team at Audi West Palm Beach has put together some pros and cons of leasing a used car, truck, or SUV. Read on to find out more!
Leasing Your Pre-Owned Vehicle-The Pros
For a used vehicle to be qualified for a lease, it must be a certified pre-owned (CPO) vehicle, which means two things:
The vehicle has 48,000 miles on it or less
The vehicle is no more than four years old
A great aspect of a certified pre-owned vehicle is that is comes with a warranty, just like a new car. And when you lease your CPO vehicle, your payments will likely be lower, since lease payments go towards the car's predicted depreciation, not towards its total value.
Additionally, you can trade in your certified pre-owned car at the end of the lease term, and jump right into the latest model, or look for a different used vehicle! Leasing a pre-owned car is almost the same as leasing a brand-new one, but let's look at some of the cons before you make your move.
Leasing Your Pre-Owned Vehicle-The Cons
One of the first things you need to consider when weighing your financing options is the vehicle itself. This might sound obvious, but we mean in terms of value, ask yourself, How much money will I need to put into this vehicle, and will the lease warranty cover it?
Plus, the depreciation value could be more with a used car, which essentially will make your monthly payments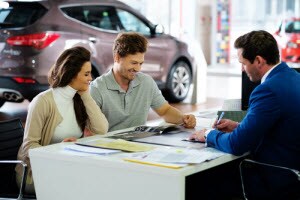 higher. Studies have shown that a vehicle that's three years old will potentially have twice as many problems as a vehicle that's just a year old, so in this case, it may be worth buying the vehicle out altogether.
Leasing Your Next Used Car
As a great way to save on monthly payments, leasing a used car is definitely an option. Plus, with the warranties that are offered with certified pre-owned vehicles, there's not much of a difference between leasing a new or slightly used car.
To answer any more questions you might have about leasing a used vehicle, contact us at Audi West Palm Beach at any time. We proudly serve the areas of West Palm Beach, Delray Beach, and Boynton Beach, and we'll be happy to explain more about your financing options for your next ride.