Your Small Business Holiday Gift Guide in West Palm Beach FL
There are tons of places around the West Palm Beach area where you can find great holiday gifts for everyone on your list. But if you're tired of seeing the same things at every department store, you can go to a few local small businesses for unique gifts everyone is sure to love.
To help you find the best and most unique gifts for everyone on your list, here's your small business holiday gift guide in West Palm Beach, FL.
Gifts to Satisfy the Sweet Tooth
When it comes to holiday gifts, you really can't go wrong with chocolate. So, if you're looking to give someone something sweet and indulgent this holiday season, Hoffman's Chocolates is the place to go.
They have an array of assortments filled with a variety of chocolates, fudge, and custom gifts like dipped and decorated cookies and graham crackers. Plus, they even have chocolate-covered strawberries.
Can't decide one just one thing? Hoffman's has gift baskets and assortment platters, too.
Take peek at all their chocolatey holiday gifts now and follow Hoffman's Chocolates on Facebook.
Gifts to Spruce Up a Home
Whether they live in an apartment or a house, everyone could use high-quality linens and home décor. And you'll be able to find just that at Pioneer Linens.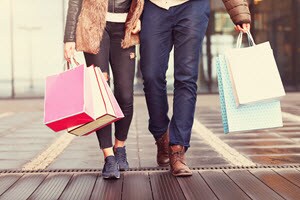 This local small business is famous for its selection of fine linens, designer beddings, and home décor. No matter if you're looking to give a full set or just a cozy blanket as a gift, you're sure to find it here. They even have home fragrances and bath accessories.
And if you want to give something that's unique and truly perfect for someone on your list, this small business can help you create customized items.
To learn more about their customizing services, as well as all the fine home décor and linens you can find here, connect with Pioneer Linens on Facebook.
Gifts for Items & Beauty
Shoppe 561 is the place to go for the most unique gift ideas. They have tons of different accessories and jewelry which would be perfect for the fashionistas on your shopping list.
Plus, everything they sell is made in the US primarily by Florida artisans, so you definitely won't be able to find these pieces at your typical department stores.
Best of all, a portion of the sales at this local small business help benefit Hope House Florida, a safe house for minors who have been rescued from human trafficking. So, overall, Shoppe 561 is the perfect place to shop for the holidays while giving back to the community.
Follow Shoppe 561 on Facebook for more information about their unique products and their charitable efforts.