The Best Bakeries near Boynton Beach FL to Make the Holidays Sweeter
There's nothing that makes the holidays better than a sweet treat. So, if you're searching for an incredible dessert this season, head over to these top bakeries near Boynton Beach, FL. Not only will they give you something delicious to enjoy, but they'll make the holidays a little sweeter, too.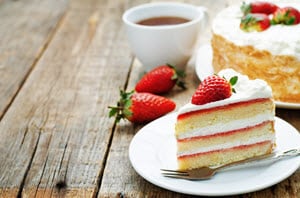 Ganache Bakery Cafe
Founded in 2011, Ganache Bakery Cafe has a history of serving the community with cakes to add sweet indulgence to any occasion, including the holidays. They've become so popular, in fact, that they were featured in the Palm Beach Food and Wine Festival, and tapped to cater a birthday party for a local TV newscaster.
At this bakery, you'll find a vast array of cake options including Cookies and Cream, Carrot Cake, and Chocolate. Want something different? They'll work with you to create a flavor combination to ensure you get the perfect holiday dessert.
Learn more about all the decadent cakes you can get at this bakery and follow Ganache Bakery Cafe on Facebook.
Paris Bakery & Café
If you want to relax and enjoy some great food and even better desserts this season, Paris Bakery & Café can help. They offer catering services that include tons of options such as savory French crepes for a bit of a Parisian twist to your seasonal festivities.
And of course, they have incredible desserts like sweet crepes, macarons, and mini fruit tarts. They also have lemon bars, tiramisu, and brownies.
For more information about their catering menus and desserts, connect with Paris Bakery & Café on Facebook.
Tulipan Bakery & Café
At Tulipan Bakery & Café, you can get beautifully designed and delicious cakes for the holidays. But the thing that really makes this place unique is their pastries which fuse Spanish, Cuban, and Argentinean flavors together for a truly unique dessert.
This bakery features an extensive dessert menu. Pastelitos de Guayaba (Guava Pastries) and Pastelitos de Queso (Cream Cheese Pastries) are just a few things you'll be able to indulge in. And if you're looking for an assortment, they have mini dessert trays that come with cannoli, cream puffs, brownies, and more.
Follow Tulipan Bakery & Café on Facebook to see all the pastries and desserts you can get for the holidays.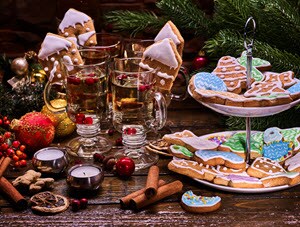 Make the Holidays Sweeter
The holiday season truly is the most wonderful time of the year. And if you want to make things a bit sweeter, be sure to check out these best bakeries near Boynton Beach, FL, for your holiday desserts.