Your Complete Guide to the 2017 Palm Beach Food and Wine Festival
When it comes to food, Palm Beach is one of the best places to go. But that's not just because of all the renowned restaurants it's home to. The city is also known for its foodie favorite events, like the Palm Beach Food and Wine Festival.
The Palm Beach Food and Wine Festival has everything you need to have a great time and get a true taste of the town.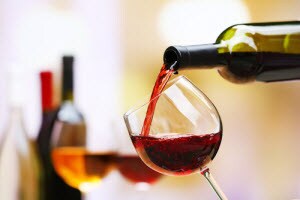 General Information
When: December 14 to December 17
Where: Venues and restaurants all over Palm Beach
If you're looking for an event that'll give you the chance to try something new while satisfying your appetite, then this event is for you. During the entire festival, foodies, wine lovers, and everyone in between can go on a culinary adventure to experience unique flavors and local dishes from the area's best restaurants.
There will be special events taking place all weekend long, featuring some of the world's most renowned chefs in the kitchen whipping up incredible food for you to enjoy. Best of all, there will be a grand tasting event to close out the festival.
A Four-Day Food & Wine Feast
The Palm Beach Food and Wine Festival will feature four straight days of food-filled events that you and your taste buds will be sure to love.
If you want to kick off the festival in style, head over to B?ccan on December 14 for The First Bite. Chefs Timothy Hollingsworth, Matthew Jennings, Clay Conley and more will be serving amuse-bouches, as well as a four-course family style dinner with paired wines. If you want a taste of true comfort food, check out Southern Revival on December 15 at The Regional for a soulful, downhome feast.
And if your kids want to get in on all the action, too, sign them up for Kids Kitchen at the Four Seasons Resort on December 16. Chefs Robert Irvine and Virginia Willis will lead individual classes where your kids can learn how to cook recipes that are both tasty and healthy. Plus, all participating children will receive an apron, chef's hat, and their finished dishes.
For a complete list of events, follow Palm Beach Food and Wine Festival on Facebook.
Grand Tasting: What's on the Menu?
Want to try some of the best food South Florida has to offer? If so, be sure to go to The Gardens Mall on December 17 for the 11th Annual Grand Tasting. Known as the centerpiece of the entire festival, this event will feature the area's best food, wine, beer and many more.
Here are just a few of the participants listed for the Grand Tasting at the Palm Beach Food and Wine Festival:
Aioli
Avocado Grill
Ganache Bakery Café
PB CATCH Seafood & Raw Bar
Virginia Philip Wine Shop & Academy
For even more food and excitement, check out the Grand Chef Throwdown Finale at the tasting. Hosted by Mo & Sally and Jay Cashmere, this event will pit three selected local chefs against each other as they compete for the $10,000 charity prize—whoever creates the best dish wins.
Get Your Tickets Now!
From incredible food and great events, to tons of wine, the Palm Beach Food and Wine Festival will be paradise for any local foodie.
So, don't miss out! Grab your tickets for the Palm Beach Food and Wine Festival today! Your taste buds will definitely thank you.