Your Guide to Oktoberfest of the Palm Beaches 2017
There's nothing more fun than being a part of an Oktoberfest celebration. There's always tons of delicious food, incredible live entertainment, and all the beer you can drink. So, if all that sounds good to you, make plans to attend the 44th Annual Oktoberfest of the Palm Beaches this October.
So, what exactly can you expect from this fun-filled event? Check out this guide to Oktoberfest of the Palm Beaches 2017 to find out.
The Basic Details
When: October 13, 14, 15 and 20, 21, 22
Where: 5111 Lantana Road, Lake Worth, FL
When it comes to Oktoberfest celebrations, it doesn't get more fun than this event. As one of the most popular German customs, the American German Club of the Palm Beaches goes all out for this annual tradition. From authentic German food and beer to an extensive lineup of live entertainment, this place has everything you need to have a great time.
All the German Food You Can Eat
If you can appreciate some good, authentic German food, you'll love Oktoberfest of the Palm Beaches. The event will be offering tons of eats, including all the Bratwurst and Sauerkraut you can eat. You can also indulge in some Schnitzel, Goulash, and Leberkäse (Bavarian meatloaf) for a truly delicious experience.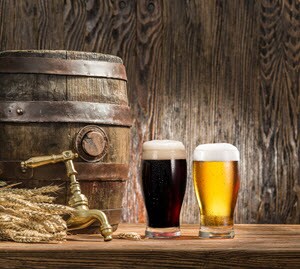 For the kids and non-adventurous foodies, this Oktoberfest celebration will also be serving chicken tenders, pretzels, hot dogs, and chicken salad. And if you're hankering for something sweet, be sure to get a slice of Black Forest Cake or an Apple Strudel to satisfy your cravings.
Tons of German Beers for You to Enjoy
Want a beer or two to go with all that German food? Oktoberfest of the Palm Beaches will serve an array of German brews that'll pair perfectly with your Schnitzel, Bratwurst, or any other food you decide to indulge in. This includes the following Hofbräu brews that were imported from Munich:
Hofbräu Oktoberfest
Hofbräu Dunkel
Hofbräu Original
Hofbräu Weizen
Get a cup of each, or choose a favorite and fill your own pitcher or beer stein. And if you really want to make things even more fun, you can drink from your very own beer boot.
American beers like Budweiser and Bud Light, as well as schnapps, liquor, and wine will also be available.
Entertainment, Competitions & Carnival Rides
Food and beer aren't the only things you'll love about this seasonal event. Oktoberfest of the Palm Beaches also features live entertainment performances from German bands such as The Heldensteiner Band and Echt Bärig. Parades and competitions will be taking place throughout both weekends in October, too.
To top it all off, Oktoberfest of the Palm Beaches will feature a Carnival Area filled with rides that'll make this event even more fun for you and your kids.
Get Your Tickets Now!
If you want to experience a fun-filled and authentic German celebration, make plans to attend Oktoberfest of the Palm Beaches now! Tickets for one-day admission will cost $10. Just order yours online now, and you'll be set for one of the biggest Palm Beach parties of the year.
For more updates and additional information, connect with Oktoberfest of the Palm Beaches on Facebook!