What is Audi Quattro?
In 1980, Audi was seeking an advantage that they could employ in their racing cars. The solution: a revolutionary all-wheel-drive (AWD) system that completely upended the racing world. After winning two world rally championships, Audi decided to take that AWD system and put it into its road cars.
Thus, the Quattro system was born. If you're a driver in the West Palm Beach, Boynton Beach, or Delray Beach areas, and you are driving any current Audi model, including the A3, A4, and A6 models, then you've already experienced the Audi Quattro advantage.
Audi West Palm Beach invites you to read more about what makes the Quattro AWD system so unique, and then come and test drive a current Audi model to experience it for yourself.
How the Quattro System Works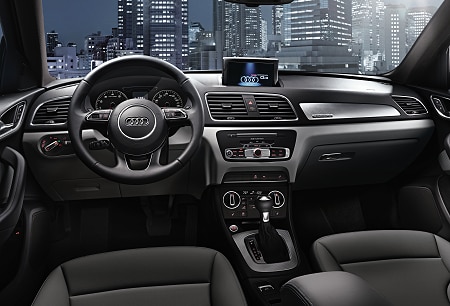 The secret to the Quattro system lies in a device called the transfer box. In most AWD cars, the transfer box sits right behind the gearbox and evenly distributes power between the front and rear axles. The problem is that the box itself weighs a lot and doesn't fit easily into a more compact engine.
The engineers at Audi developed what is known as a central differential (imagine a set of rotating gears with multiple output shafts). This system directs torque to both front and rear wheels. The genius is that the system is compact enough to fit into a smaller engine and can also sense when it needs to direct more torque to the front or back axles.
So, the central differential gear system is not only lighter and smaller than a standard transfer box, it's also more efficient. It senses which axle has the most traction in any given situation and distributes more torque to that axle.
Helps in All Kinds of Driving Conditions
So, for example, you're driving around the city and you have to take a turn suddenly. The Audi Quattro system can detect which axle has the most traction. If the rear wheels suddenly have less traction, the system directs more torque towards the front wheels, thus creating a more stable and safer driving condition.
Once you've finished cornering, the system reverts back to a standard split of torque that is distributed between the front and rear axles. For most drivers, this means a traditional front-wheel drive setup. For drivers in a performance-oriented Audi, it means more power to the back wheels.
A Big Advantage During the South Florida Rainy Season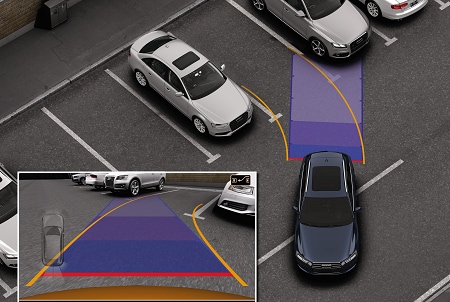 As any driver in West Palm Beach, Boynton Beach, or Delray Beach can tell you, south Florida can be a very wet place. It is not uncommon to be inundated with heavy rainfall, especially in the afternoon. Rainy season is no joke in southern Florida.
The Quattro gives drivers an outstanding advantage when the roads are slick and wet. A Quattro system delivers better traction, improved drivability, and increased safety over a traditional two-wheel drive system. You just can't beat the Torque-Sensing system, or Torsen, in an Audi vehicle equipped with the Quattro technology.
Come Take a Test Drive
If you've now got visions of excellent road handling and smooth driving going through your head, we can't blame you. The Quattro system is unique and provides a one-of-a kind driving experience. Come down to Audi West Palm Beach to experience it for yourself on a test drive. Simply use our online contact form to set up an appointment. We look forward to showing you the Quattro system.