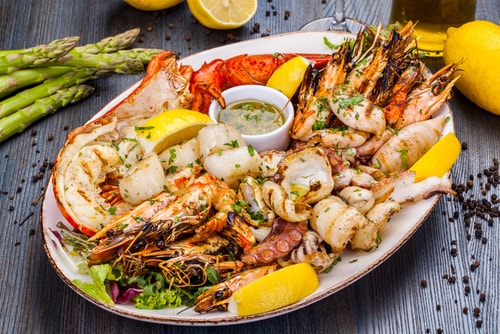 One of the many benefits of being so close to the ocean is the ability to get locally-sourced seafood. So, if you are looking for tasty, fresh seafood, here are the best seafood restaurants near West Palm Beach, FL.
Benny's on the Beach
10 South Ocean Blvd. Lake Worth, FL 33460
Facebook | Twitter | Instagram
You can't beat Benny's on the Beach when it comes to a picture-perfect location for a meal! Along the Lake Worth Pier, Benny's offers patrons both a wonderful view as well as serving up great food and cocktails.
Whether it is a nice breakfast to start your day, a relaxing lunch for a much-needed break, or a dinner to finish up the day with, each menu at Benny's features many seafood favorites. Their Chef's House Smoked Fish Dip is the perfect start to any meal!
And more than just entrees of seafood, they also have a Raw Bar to start your meal off with some fresh oysters as well as a Seafood Bake every Thursday and Friday evening.
Frigate's Waterfront Bar & Grill
400 N US HWY 1 North Palm Beach, FL 33406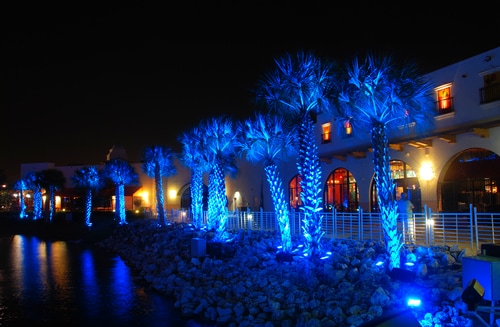 Looking for a place to enjoy the warm, ocean breeze under palm trees while enjoying delicious seafood? Well Frigate's Waterfront Bar & Grill will provide you with just that!
Whether you are in for lunch or dinner, their menu features some sharable plates like Thai Steamed Mussels. And for the main course, their Seafood Risotto is filled with loads of shrimp, scallops, mussels, calamari, and fresh fish.
You can also personalize your meal with their Market Seafood Selections, allowing you to get your fish cooked just the way you like it, topped with your choice of one of their signature sauces. They even have a Sunday Brunch buffet that has seafood-centric options as well!
Johnny Longboats
2401 N. Ocean Ave. Riviera Beach, FL 33404
From appetizers to main dishes, the tropical bar and restaurant of Johnny Longboats will satisfy your seafood cravings at any time. Stop in during the morning for their Crab Cake Benedict, enjoy their refreshing Shrimp Watermelon Salad for lunch, or come for dinner and get their hardy Seafood Alfredo with shrimp, scallops, and crabmeat in a lobster alfredo sauce.
They also feature a sushi bar that has classic rolls like California and Spicy Tuna. Additionally, they offer their Chef Chris' Creations like Chelsea's Roll that has salmon, tuna, and escolar wrapped in cucumber with a spicy sauce.
Come Sea What We Are Talking About!
So next time you are looking for a nice seafood meal, be shore to head to one of these beachfront restaurants!