If you're looking to celebrate our fine country's independence, then there's no better way than to hit up the West Palm Beach waterfront. It's well-known as the largest 4th of July celebration in all of South Florida!
Follow this handy guide, and your 4th of July celebration will be brighter than all those fireworks combined.
Your Party: 4th on Flagler
The bigger the bash, the prouder the American. Feel free to wave those stars and stripes in a big way (quite literally, since there's no admission), at 4th on Flagler.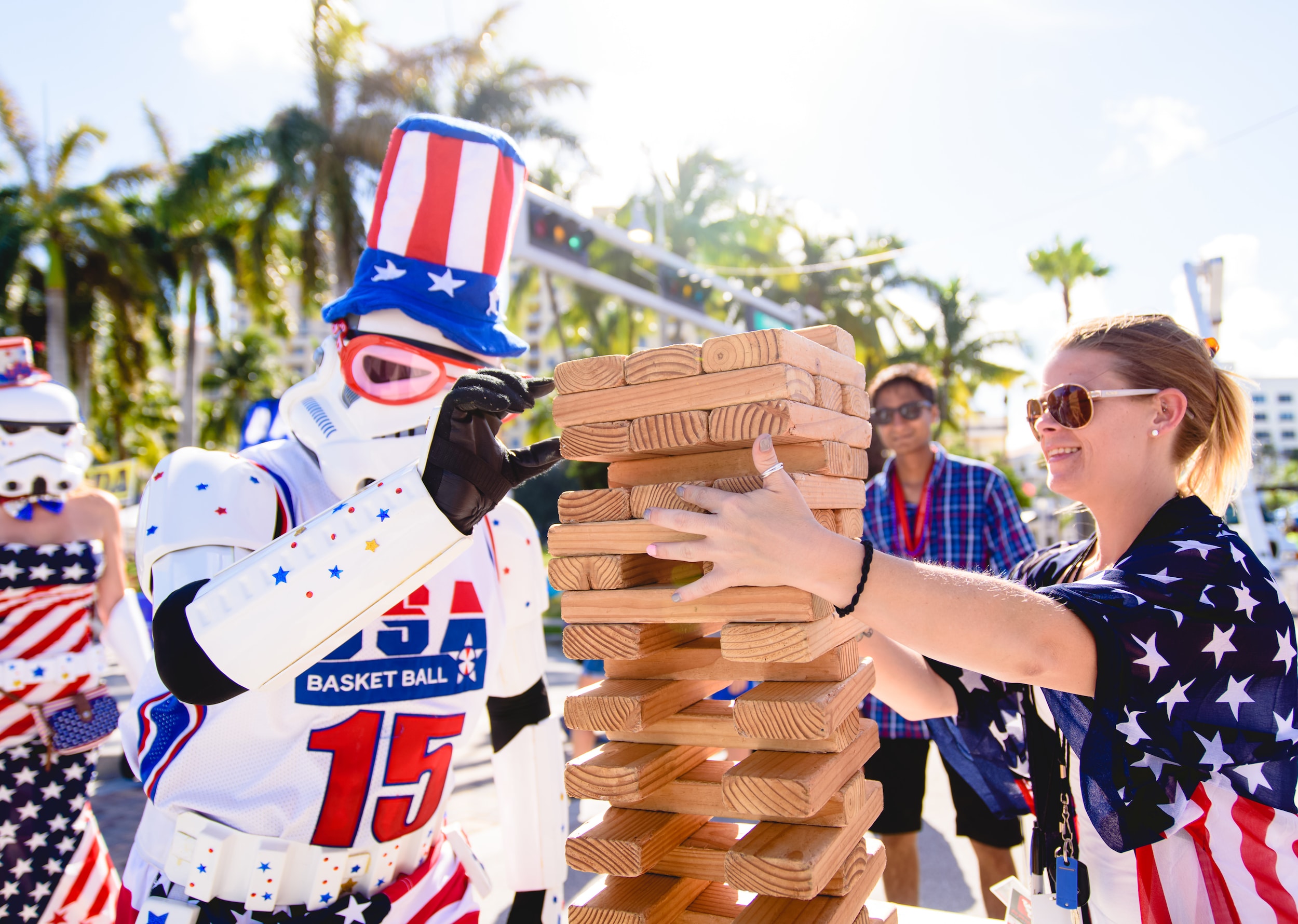 On Wednesday, July 4th from 5pm to 10pm, you can enjoy live music, a military honors ceremony, and games such as human foosball and pong along the waterfront.
Flags and fireworks will be at the center of West Palm Beach's 4th on Flagler, one of South Florida's largest free outdoor Independence Day events. Nearly 100,000 guests of all ages will not only commemorate America's birthday but also the event's 30-year history on Wednesday, July 4 from 5 to 10 p.m. at 101 N. Clematis St., West Palm Beach, FL 33401. In addition to the annual Military Honor Ceremony, larger-than-life games, live music and an impressive 18-minute fireworks show igniting over the Intracoastal Waterway, 4th on Flagler's 30th anniversary will pay tribute to the years before.
The event will salute the nation and honor its history with its annual Military Honor Ceremony, which includes a tribute to all branches of the military, presentation of the local Hometown Hero award and the unfurling of a five-story American flag. Music for the moving tribute will be provided by The Air National Guard Band of the South, a 45-member military music ensemble that supports the Air Force and Air National Guard's mission by inspiring patriotism and fostering a deep appreciation of its rich history and legacy. The band will play at the Meyer Amphitheatre, with the Derek Mack Band opening the stage at 5 p.m.
4th on Flagler is produced by the City of West Palm Beach Parks and Recreation Department, Community Events Division. For more information about 4th on Flagler and other waterfront events, visit wpb.org/events, call 561-822-1515 or follow the City of West Palm Beach on Facebook @CityofWPB and on Twitter and Instagram @westpalmbch.
Your Sweets: Paneterie
No 4th of July celebration is truly complete without something sweet to munch on throughout the day. It is a holiday, after all, so why not indulge?
Paneterie whips up quality desserts with fine presentation and even finer ingredients. Their eats are by no means your run-of-the-mill grocery store cupcakes or cookies. Instead, enjoy a delectable Nutella Brioche, éclair, or one of their famous tarts.
You Dinner: Pistache French Bistro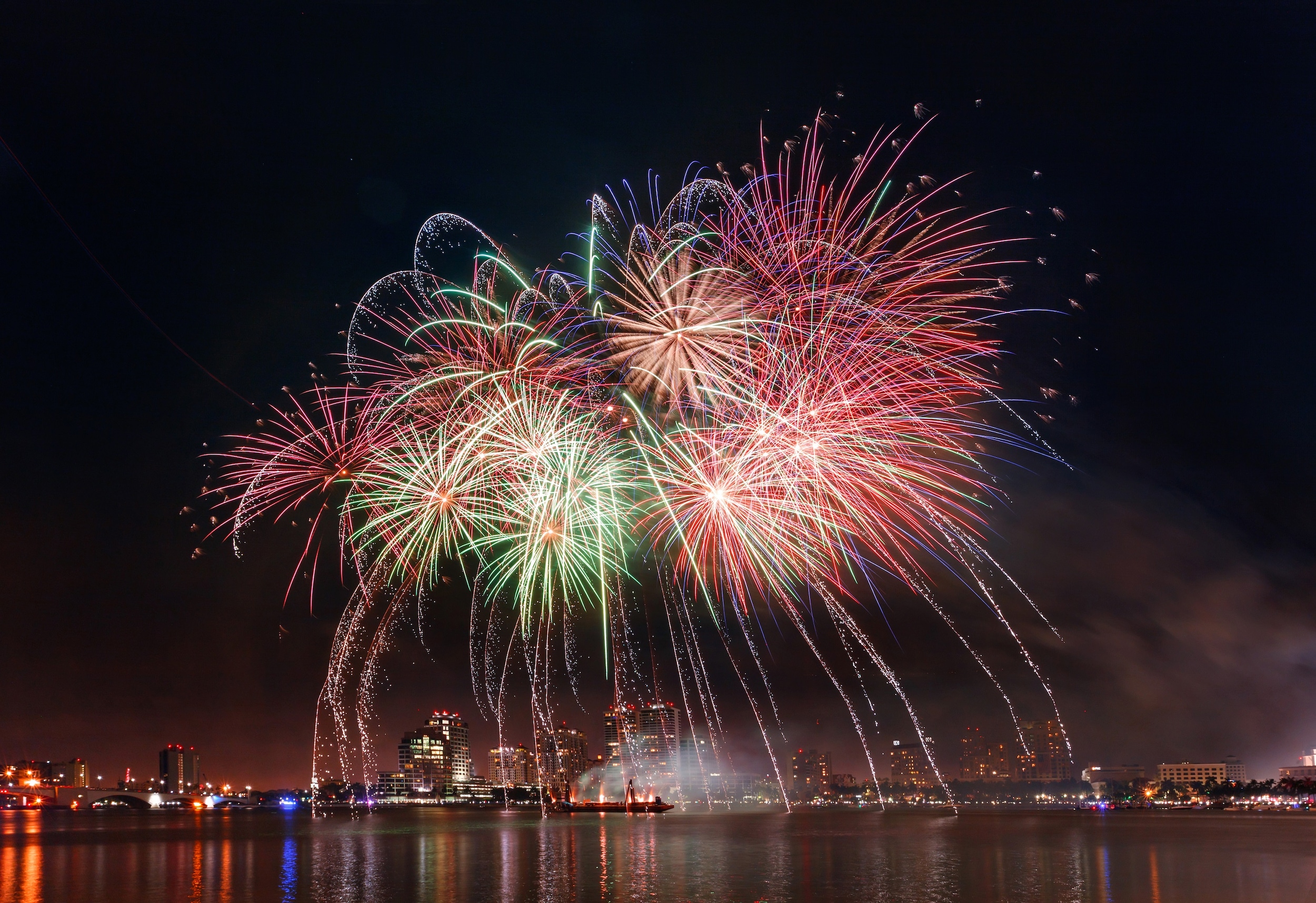 When we say dinner, we mean dinner with a view, of course. Because if you're going to hunker down for several courses of mouthwatering food, then you might as well have a great seat for the fireworks, right?
Pistache French Bistro is hosting their Great American BBQ in honor of Independence Day. Not only will you be afforded to a menu of fall-off-the-bone favorites, you'll even have pole-position for that famous annual fireworks display (18 minutes of explosive color, they say…)!
Make Your Reservations Now
Do you plan on stopping by any West Palm Beach on the 4th of July? Then you may want to make your reservations now. Tables are sure to fill up fast!