When it comes to buying your next car, you want to be certain that it'll be your automotive companion for many years. Luckily, the team at Audi West Palm Beach wants to help drivers in the West Palm Beach, Boynton Beach, and Delray Beach areas navigate the car-buying process. In this article, we'll walk you through a simple way to determine the value of the used car you want to buy or sell.
Used Car Valuation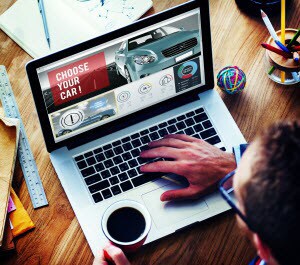 The first step towards determining the value of a used car is to check the book value. There are many places to check for this figure, such as pricing guides or used car websites. Some of the more popular places to go for such information are Consumer Reports, Kelley Blue Book®, or the National Automobile Dealers Association.
Keep in mind that the book value is a retail value. This is the value you would expect to pay for a car at a dealership. It is not the wholesale or trade-in value.
Remember that the cash value of a used car is dependent on many factors. You should consider the make, model, and trim level of the car, as well as how old the car is. Other important factors are the mileage, overall condition, and the geographic region that the car is being sold in. Most online pricing guides allow you to enter in multiple factors, which then allows the site to give you an adjusted book value figure.
Location Matters
Perhaps the best way to tell what the local market thinks an appropriate value for your used car is to do a more localized search. Check the local ads in publications, such as Auto Trader or the local newspaper. You can also hunt some of the used car websites.
When you search, look for vehicles that are similar to the used car you're trying to sell or buy. By searching for similar cars in terms of make, model, mileage, optional features, and overall condition, you'll get a good idea of the value of the used car in question in your local area.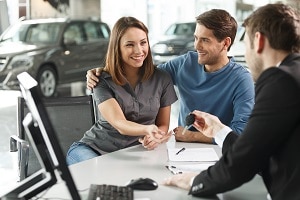 By knowing what other sellers are asking for similar cars, you have some valuable knowledge to determine the price of your own car. You can use this information to discuss a lower price on a used car you want to buy. Plus, the dealership will happily work with you to determine of the value of your used car.
Always remember that when it comes to used cars, the prices that you'll see during research are usually the retail price or an asking price. Neither will be the price that people are receiving from a dealer or paying a third party.
Used Cars at Audi West Palm Beach
Audi West Palm Beach is committed to helping you get the best deal possible on a used or pre-owned vehicle. Come by our dealership and talk to one of our friendly, knowledgeable sales staff who can assist in your car buying process or take a look through our online inventory.