Tips for Financing a Used Car
If you have a perfect used car and you're ready to drive it around West Palm Beach, Delray Beach, Boynton Beach, and beyond, you might be wondering about financing. If that's the case, read on—our team at Audi West Palm Beach has a few helpful tips for financing a used car.
About Financing
Financing allows you to make payments over time—typically, in monthly installments. It differs from leasing in that you can drive as many miles as you want without any penalty. You can also customize the car whenever you want. Essentially, the car is yours—but you won't receive the title until you've repaid the loan in full.
Know Your Payment Requirements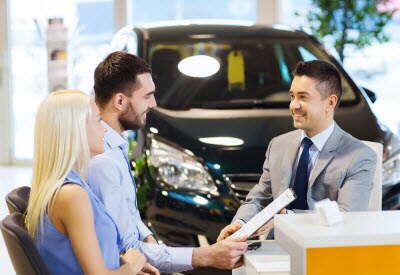 Before you sit down and work out the details of your loan, it's a good idea to know what your payment requirements are—for instance, how much you want to spend each month, and how long you want your loan to last.
Not sure what your monthly payments might look like? You might find it helpful to fill out our estimated payment form. While not exact, this tool will help you know what to expect.
Get Pre-Approved for Financing Online
Before you visit the dealership to finalize your purchase, get pre-approved for financing. You can find pre-approval finance applications on most dealers' websites. Getting pre-approved means you won't have to deal with any surprises, and it'll facilitate the process once it's time to sign the paperwork.
If Possible, Choose a Shorter Term
When financing a used car, it's best to opt for a shorter loan term—60 months instead of 72 months, for example. Although a shorter loan term may mean that your monthly payments are slightly higher, you'll pay less interest in the long run. For a longer loan term, it's the opposite. However, it all comes down to what works best for you.
Consider Down Payments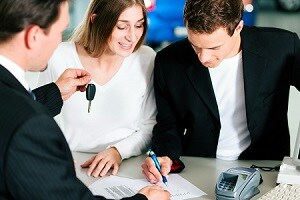 Your down payment is another aspect that influences your monthly payment amounts. When financing a used car, expect to put down at least 10 percent of the car's sale price. If your car cost $20,000, for instance, you'll want to put down at least $2,000.
Of course, a higher down payment means lower monthly payments. A 20-percent down payment over a 10-percent down payment will make a considerable difference when it comes time to write that first check.
Refinance Your Loan
Refinancing your loan can be beneficial, and it can lower your monthly payments as well as give you a better interest rate. It's something you can try if your credit score improves since your initial auto loan was established.
Contact Our Financing Experts Today
At Audi West Palm Beach, we know that buying a car is a personal experience—and that's why we encourage you to speak with the experts in our finance department. Doing so will allow them to find you the best rate. They'll also be able to guide you through each and every step of the process. Financing a used car for your West Palm Beach, Delray Beach, and Boynton Beach adventures has never been easier!