Pets make for great companions. They are always there with a goofy smile and a plenty of cuddles to brighten your mood. That is why it is so important to protect our loving friends. Kibblez of Love is a pet food bank and rescue that was established to help pets in need. Learn more about this amazing organization and how you can get involved!
What is Kibblez of Love?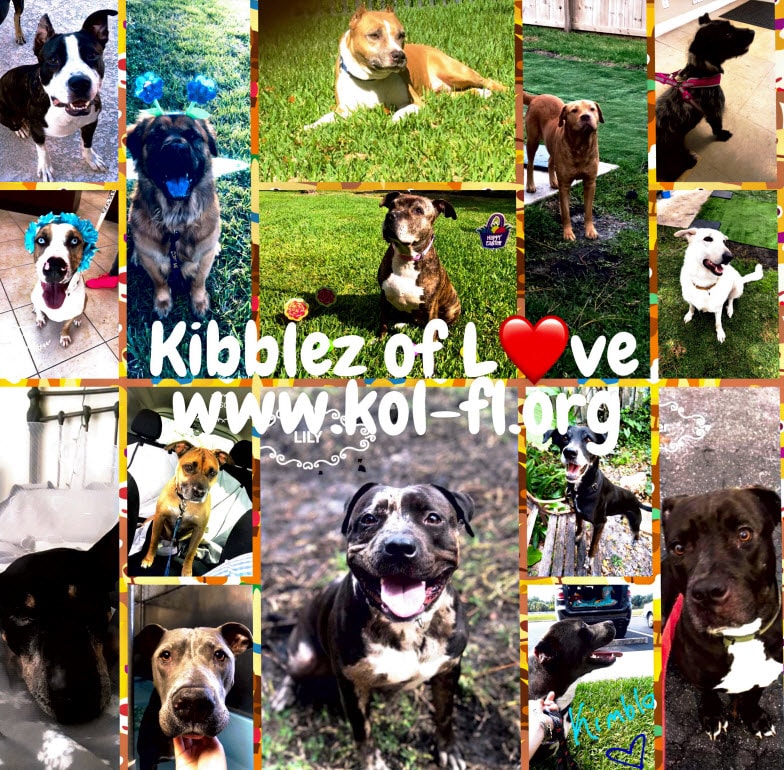 Founded in 2011, Kibblez of Love Pet Food Bank & Rescue is a non-profit organization dedicated to the well-being of family pets. Kibblez identities families that are in tough financial times and helps provide their pets with food and other services they may need.
Kibblez strives to eliminate the unnecessary euthanasia of pets due to homelessness, financial setbacks, and unwanted pet pregnancies. They believe through their food bank and rehoming of pets, they can help fight overcrowding in animal shelters.
How Has Kibblez Helped?
Since it was established, Kibblez has helped keep 14,902 family pets (and counting) at home through their pet food bank. In Palm Beach County alone they have distributed 687,000 pounds of life-saving food. Kibblez believes in helping these families out temporarily until they get back on their feet. Their overall concern is pet well-being, so in certain situations, if there is no improvement, they can rehome the animal.
Kibblez has recused and rehomed 246 animals from homes where their owners could no longer provide for them. Instead of being euthanized or abandoned on the streets, these sweet pets now have new loving owners. Once a dog has been rescued, Kibblez will help provide all necessary medical treatments as well as any training before they move on to the adoption stage.
While Kibblez has already helped so many abandoned pets, there is still so much more work to do. And you can help!
How Can You Help?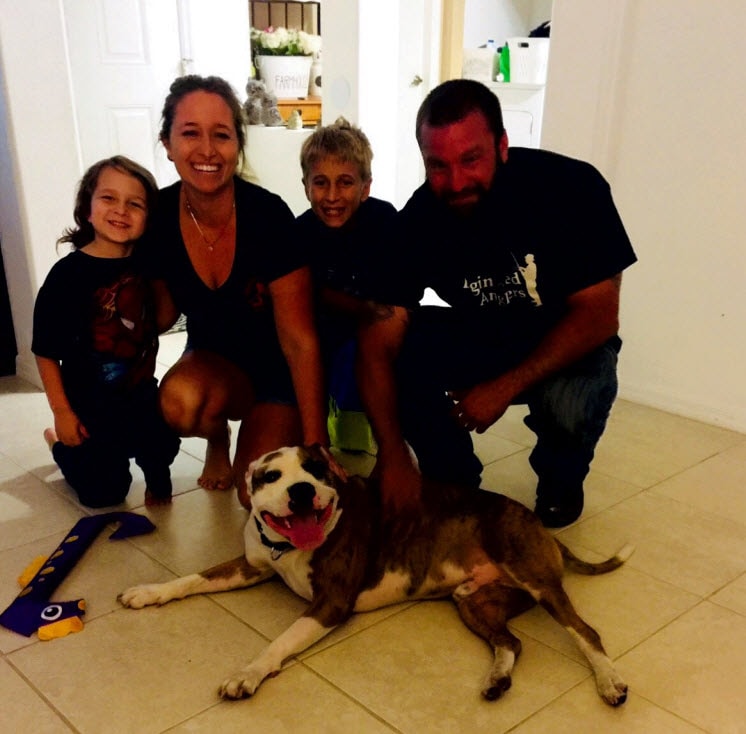 Get involved with Kibblez of Love and help support their mission of helping animals in the Palm Beach County community. You can simply make a much-appreciated monetary donation to their cause, or you can buy from their Amazon Wishlist of toys, leashes, and pet food.
If you're looking to be more hands-on, you can apply to foster a dog or volunteer to aid in their rescue. Of course, you can also always adopt a dog if you're looking for a new forever-friend.
All of Kibblez of Love's dogs must pass behavior assessments and be spayed, neutered, vaccinated, and microchipped. Visit their Facebook to see what dogs are currently waiting for you to bring them home!
Volunteer with Kibblez of Love Today!
Kibblez of Love has been doing great work in the Palm Beach County area since 2011. Help them continue their mission of saving at-risk pets by donating or volunteering your time. If you're searching for a new best friend, be sure to check out their adoptable pets today!