Be the first to know when the new Audi e-tron GT arrives.

Reserve Your 2022 Audi e-tron GT in West Palm Beach today.
---
Availability is limited. To make sure you're one of the first to drive the new e-tron GT, reserve now.

Scientific Design
The e-tron GT was designed to draw attention. Flowing lines and meticulously sculpted panels support an elegantly sloped roof. Equipped with active aerodynamics, you choose whether you want to focus on pure driving dynamics or utmost efficiency. However you choose to drive, you'll make a statement on the roads around West Palm Beach when you're driving this electric sports car.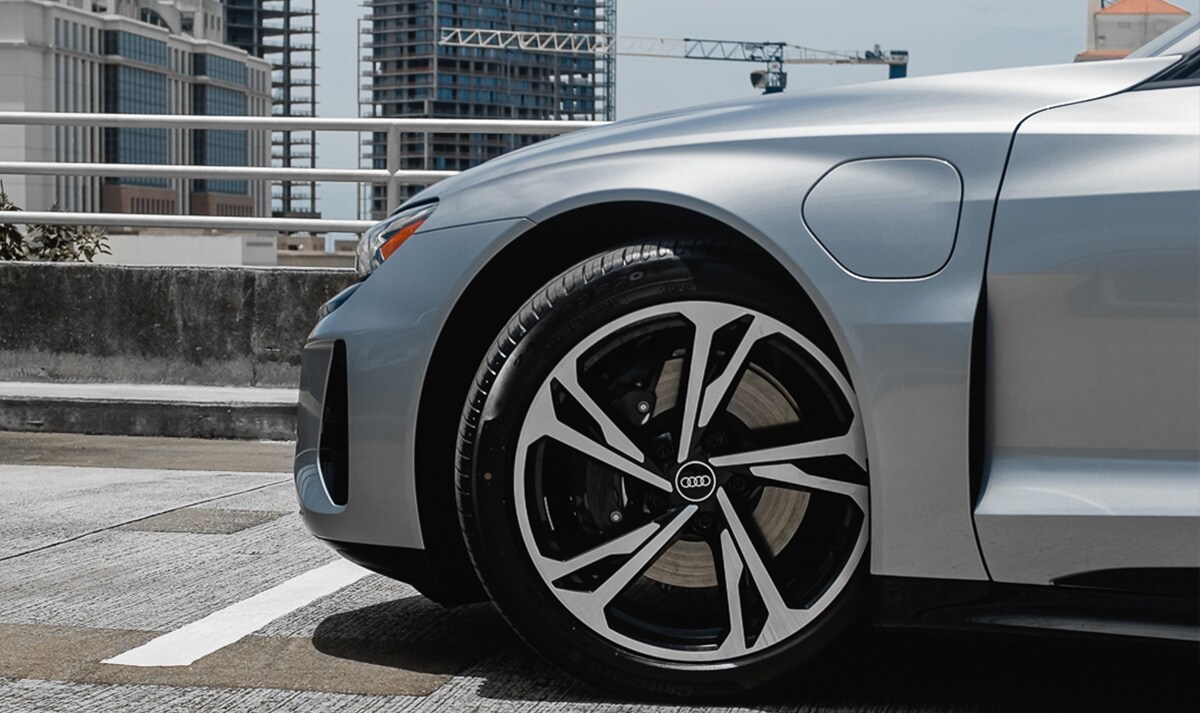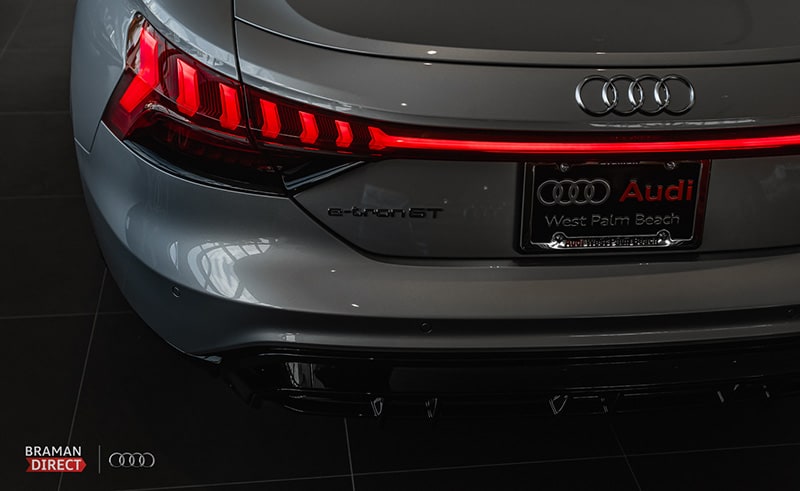 Electric Illumination
This model features Matrix-design LED headlights for inspired luminosity and a distinct visage. For greater clarity in the darkness, there are also optional Audi laser lights. LED taillights extend across the wide stance of the e-tron GT's rear end. Combined with the electric rear spoiler, this vehicle looks brilliant from every angle.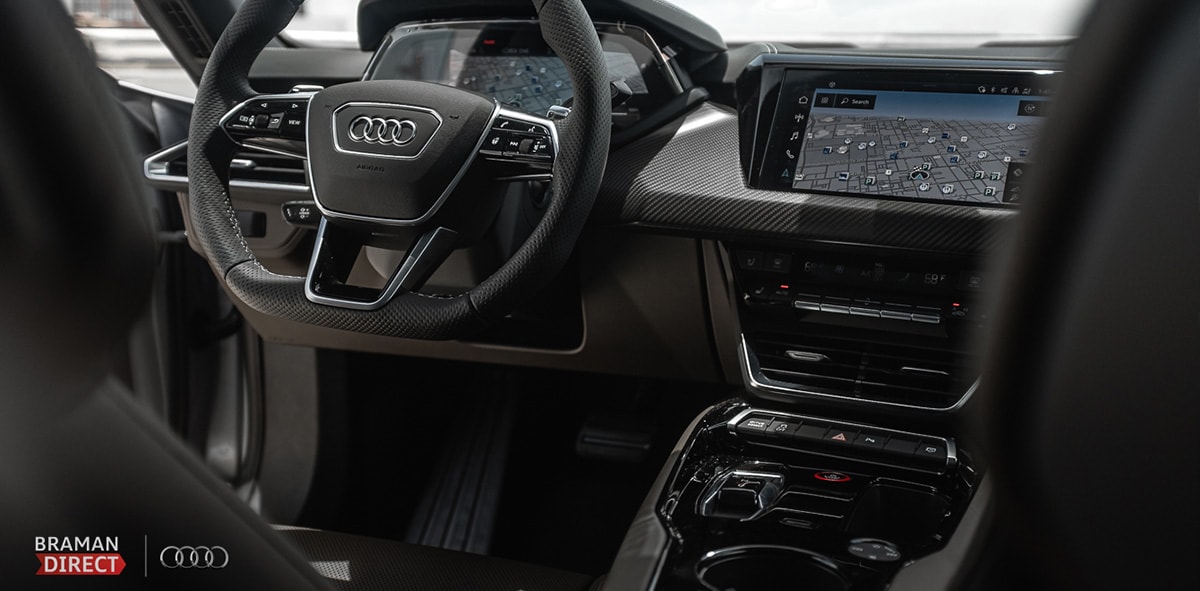 Charged Up
Audi's e-tron® technology is laying the foundation for an electric future, and you can get a glimpse when you drive the e-tron GT. The battery is designed to deliver maximum range and convenience. You can expect to charge up to 80% capacity in just 22.5 minutes at a public DC charger. There's also an onboard route planner that will let you precisely tune your route around Palm Beach County.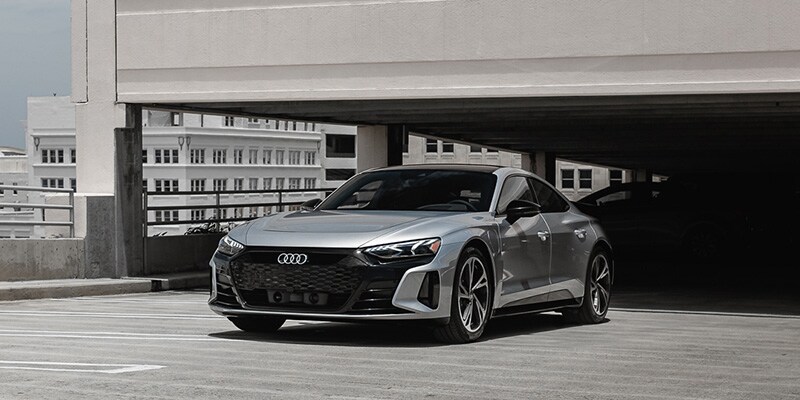 The Sound of Thunder
The e-tron GT comes with programmable e-sound that will preserve the feel of driving a classic Audi. Control both interior and exterior sound options so you can both enjoy your journey and announce your presence.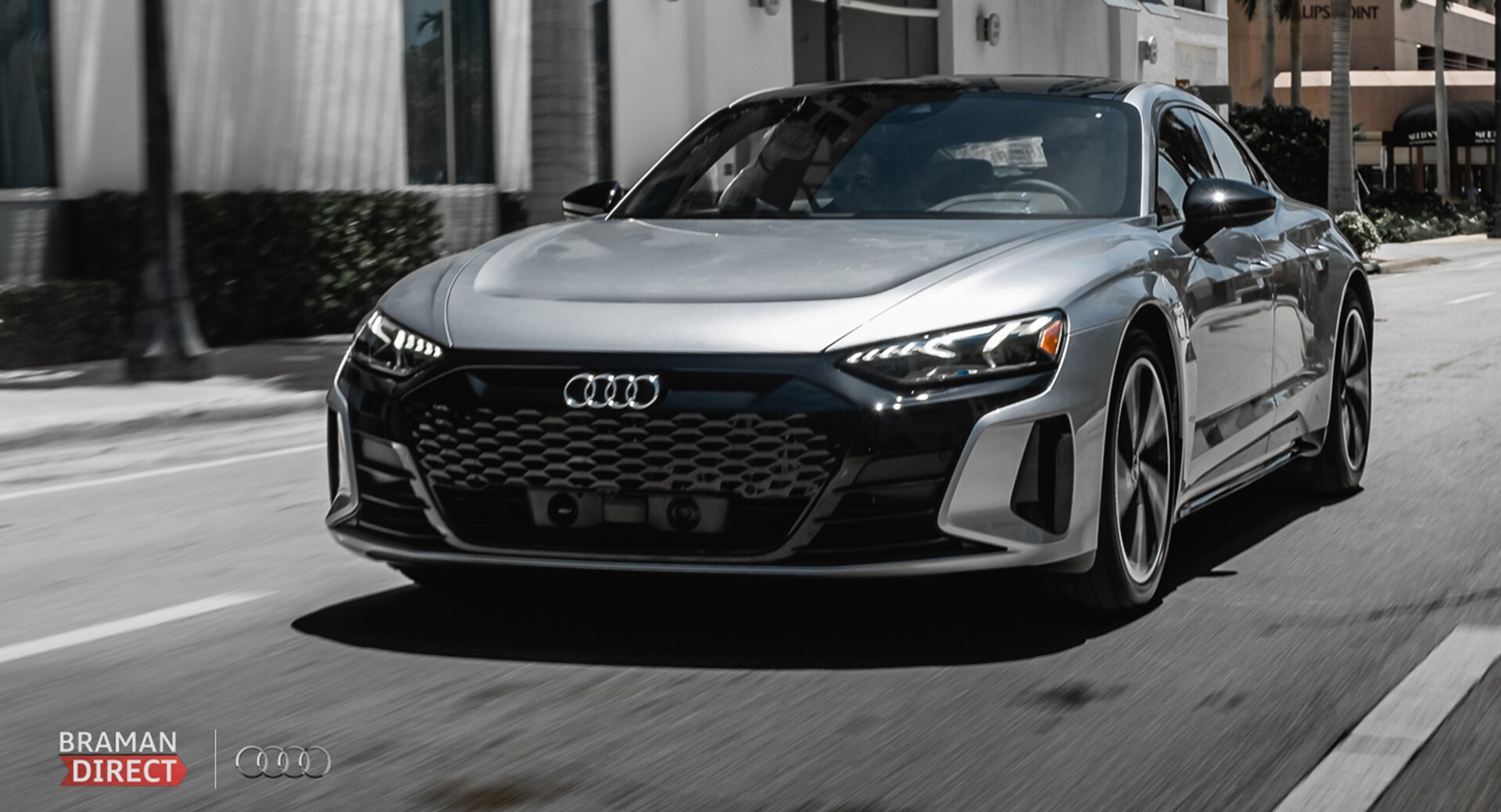 Charge From Home
Work with Audi to install a seamlessly connected charging solution at your home so your e-tron GT is always ready to go.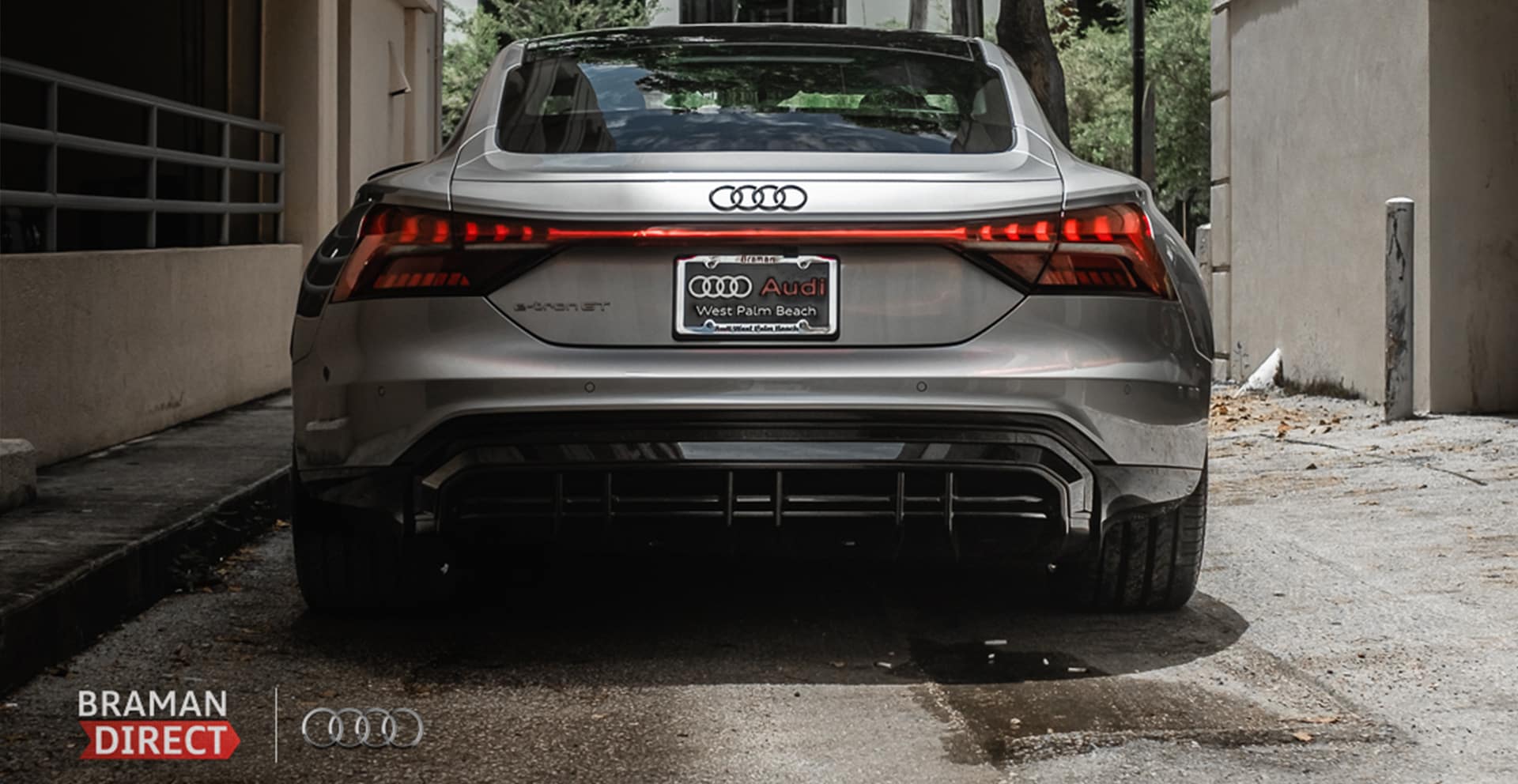 Charging on the Road
The network of public charging stations is always expanding, so there's no limit to where you'll be able to travel.

Remote Access
Use the myAudi app to monitor your e-tron's location and charge level.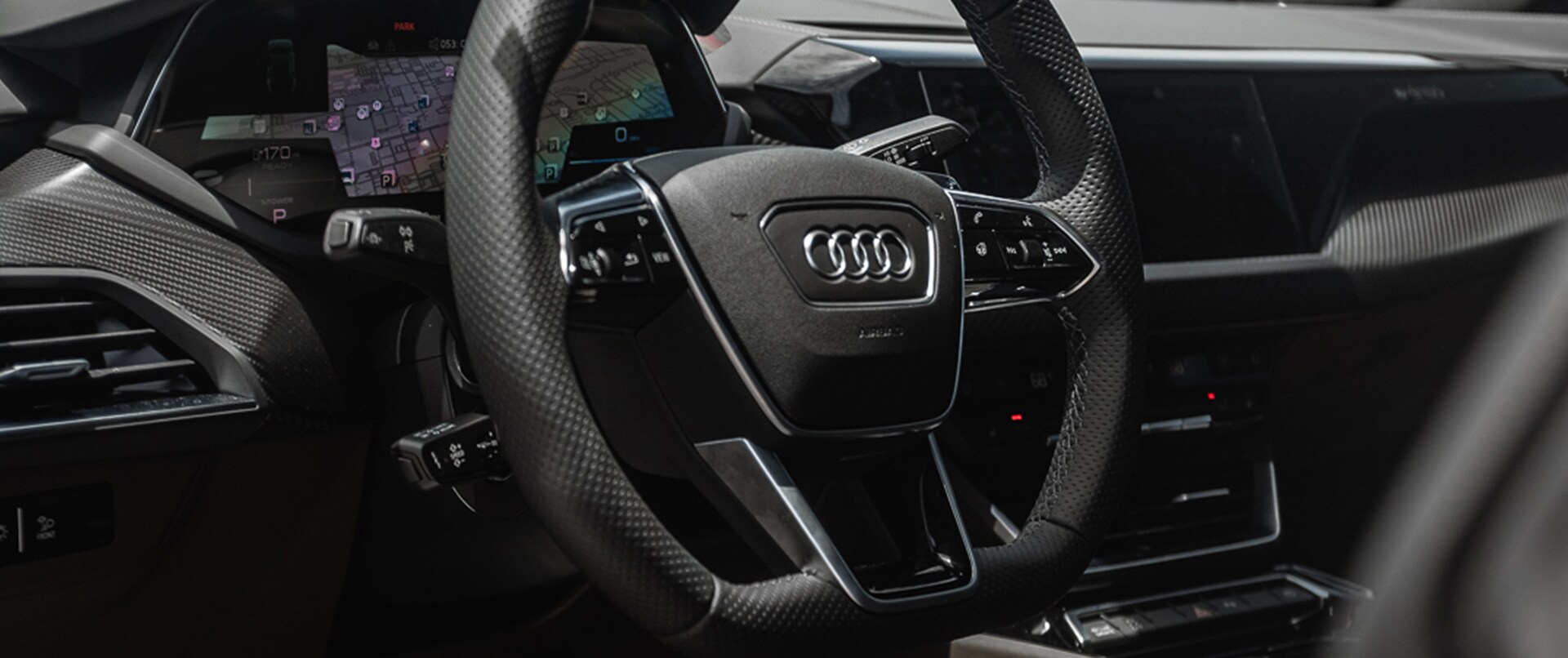 Drive With Confidence
Audi's most advanced driver assistance features are available for this model.

---
Sign Up for Updates on the Audi e-tron GT