Why Buy Audi Hybrid Vehicles?
Audi has long been recognized for manufacturing some of the highest-quality luxury vehicles. That reputation extends to this new lineup of Audi hybrid models.
The best part of driving a hybrid car is the savings you have on fuel. You not only spend less money at the pump but also less time. All new hybrid vehicles from Audi are plug-in hybrid models, which means you can charge at home and extend your range using electric power instead of consuming gas. You also save on the overall cost of the vehicle thanks to eligible federal tax credit and local tax rebates available to customers here in Florida. If you live in West Palm Beach or surrounding Delray Beach or Boynton Beach, come take a closer look at an Audi hybrid today.
Audi A7 e For Sale Near Delray Beach
The new Audi A7 Sportback is available as a plug-in hybrid electric vehicle (PHEV). This model, the A7 e, comes with a 2.0L TFSI® engine paired with an electric motor for exceptional efficiency. With a 7-speed S-tronic dual-clutch automatic transmission and quattro® all-wheel drive, there won't be any doubt what kind of car you're driving. The A7 e maintains the performance you expect from Audi as well as the luxury finish and technology. Lease or buy a new Audi A7 e when you visit Audi West Palm Beach.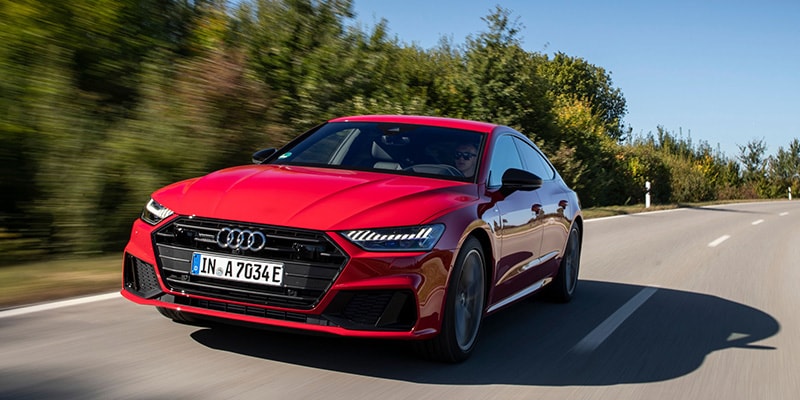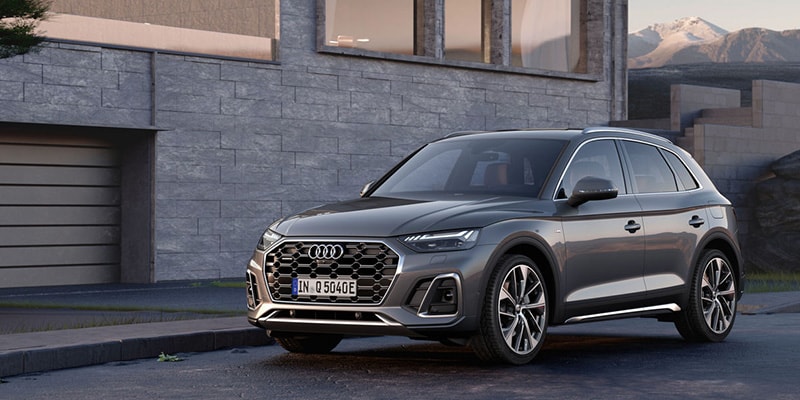 Audi Q5 e For Sale Near Boynton Beach
Another amazing hybrid option from Audi is the Q5 luxury crossover. With its plug-in hybrid powertrain, the Q5 e can travel an EPA estimated 19 miles in EV mode. Outstanding hybrid performance is only the beginning of what makes this an Audi. You also enjoy quattro® all-wheel drive, advanced driver assistance systems, and the touch of luxury that only Audi can provide. Buy or lease a new Audi Q5 e when you shop at Audi West Palm Beach.
Shop for Audi Hybrid Cars in West Palm Beach
If you're ready to break away from the pump in style, you've got to find a hybrid Audi. Browse our inventory of new Audi hybrids, pick one out, and then schedule a test drive at Audi West Palm Beach. Speak to a member of our sales team if you have questions about the A7 e, the Q5 e, or another model we have in stock.