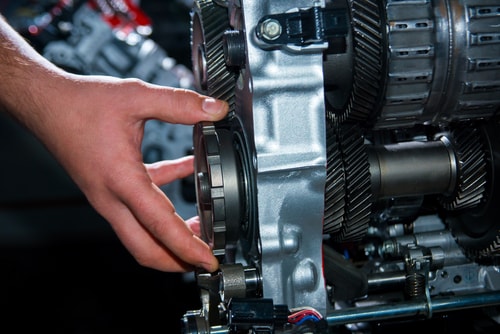 Your transmission is one of the most important parts of your car. When it's not working properly, you're not going to be able to get anywhere fast. So, what are the most common transmission problems?

Audi West Palm Beach looks at a few and their warning signs, to help drivers in West Palm Beach, Delray Beach, and Boynton Beach know when its time for transmission service.
Most Common Transmission Problems
Low Transmission Fluid - Transmission fluid both lubricates the parts of your transmission and keeps them cool to prevent them from overheating. If you're low on fluid it can create lots of problems like slipping gears or shifting slowly. Usually when you're low on fluid it means that you're either overdue for maintenance or you've got a leak somewhere in your transmission.
Torque Converter Damage - Problems with your torque converter can lead to a full transmission failure. The most common issue is damaged needle bearings. When these tiny parts start overheating, they begin to wear down. You'll usually be able to hear this while you drive. The car will be silent when you're in neutral but will sound like grinding metal when you're in gear.
Solenoid Malfunction - The solenoid controls the flow of your transmission fluid. When it's malfunctioning, you'll notice the same symptoms as when you're low on fluid. The gears will slip, and the shifting will be off because even if you have enough fluid, the solenoid isn't letting it properly lubricate your parts.
Jammed Clutch - One of the things that can cause your solenoid to malfunction is a jammed clutch. This crucial part is located inside your torque converter and cause all sorts of problems if it gets jammed. Both slipping gears and getting stuck in one gear are signs that you've got issues with your clutch. It may also cause your transmission to overheat or start shaking.
Signs of Transmission Problems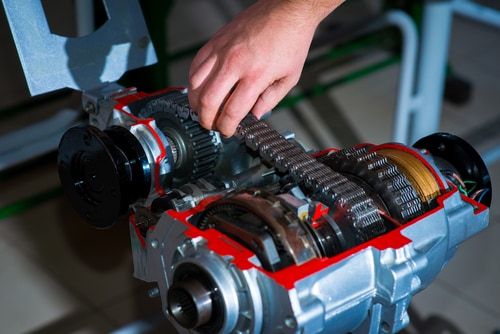 Whether your vehicle runs on a manual or automatic transmission, you should be able to tell when your transmission is having problems. There are a few warning signs you should be aware of that you will usually be able to hear, feel, or smell.
Gears slipping
Stuck in one gear
Grinding noise
Shaking
If you check under the car you may also be able to see when the transmission fluid is leaking. Another thing to be aware of old transmission fluid. Eventually transmission fluid loses its effectiveness. This can cause the transmission to overheat and produce a burning smell. That's why its important to get new fluid regularly.
Audi Service Center
If you notice any of these signs of transmission trouble, schedule service with Audi West Palm Beach. Our service center has a team of highly trained technicians who can check your fluid levels, refill your transmission fluid, and take care of all the most common transmission problems. So, when you're in need of transmission service near West Palm Beach, Delray Beach, and Boynton Beach, schedule an appointment wit