New Audi Special Offers | West Palm Beach
Featured Offers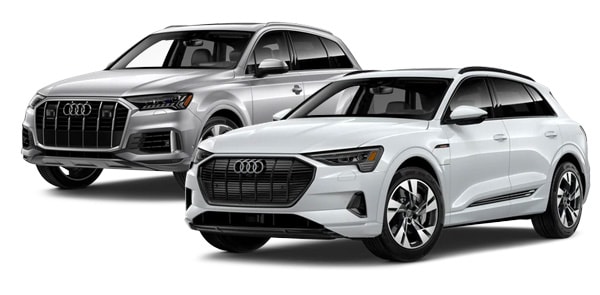 2.49% up to 60 Months
on Select 2023 models

View Inventory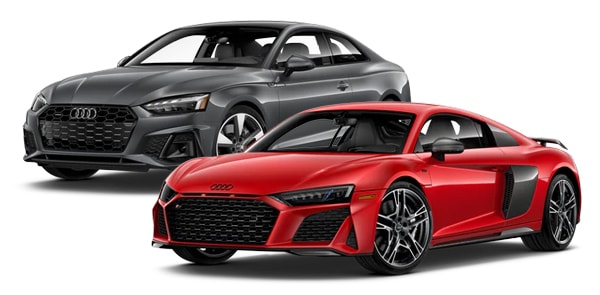 Up To
$7,000 OFF
on Select New 2023 Audi Models
View Inventory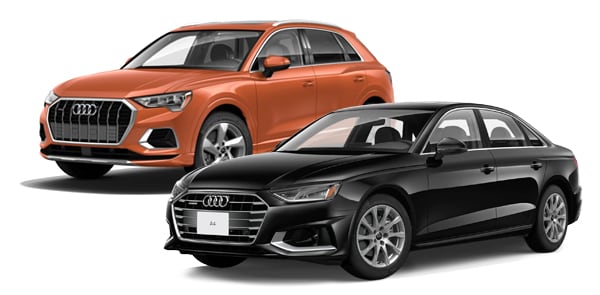 $5,000 Costco Bonus
on Select Models
View Inventory
---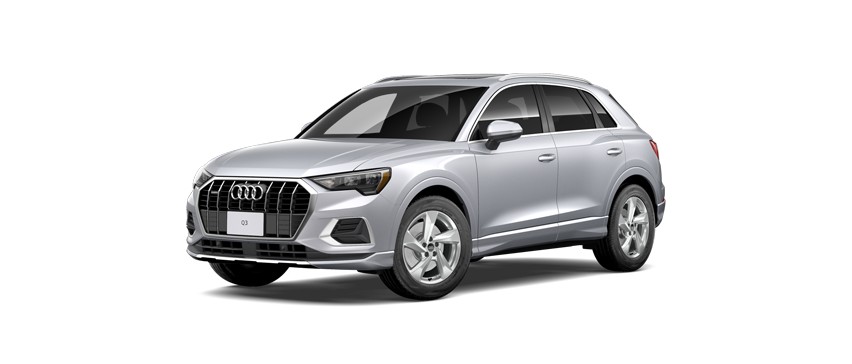 2023 Audi Q3
45 Premium Quattro
Lease for $529/mo + Tax 10,000 miles/36mos

OR 5.99% APR Financing for 60 months
---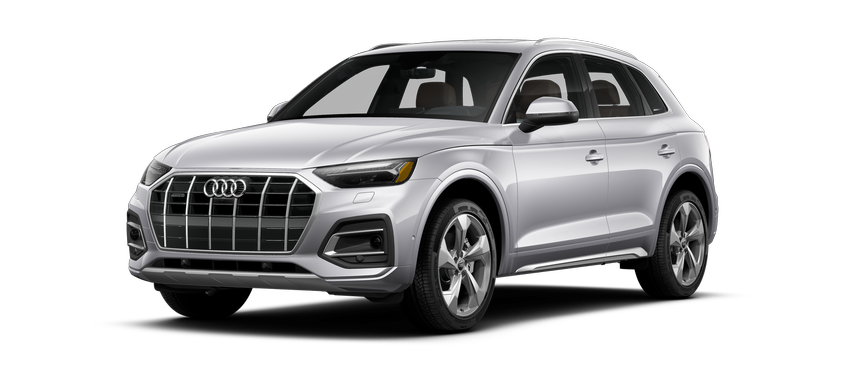 2023 Audi Q5
40 PREMIUM QUATTRO
Lease for $553/mo + Tax 10,000 miles/36mos

PLUS Receive $1,000 Costco Bonus
OR 2.49% APR Financing for 60 months
---
---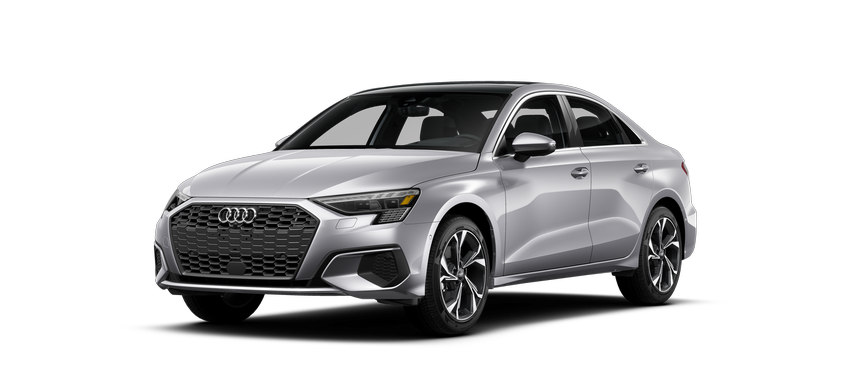 2023 Audi A3
40 PREMIUM FWD
Lease for $469/mo + Tax 10,000 miles/36mos

PLUS Receive $1,000 Costco Bonus
OR 2.49% APR Financing for 60 months
---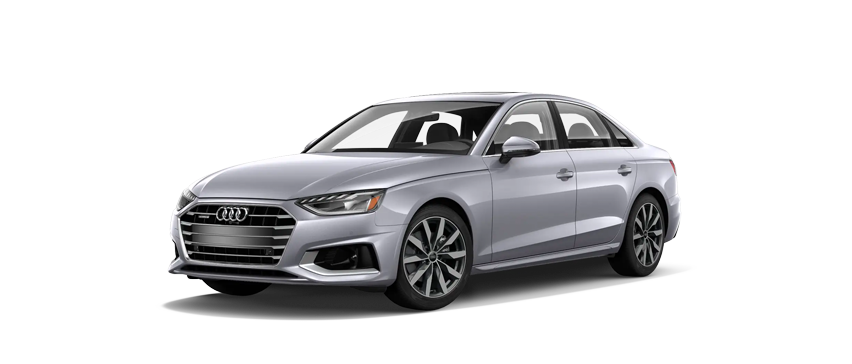 2023 Audi A4
45 PREMIUM PLUS QUATTRO
Lease for $529/mo + Tax 10,000 miles/36mos

OR 2.49% Financing for 60 months
PLUS Receive $1,000 Costco Bonus
---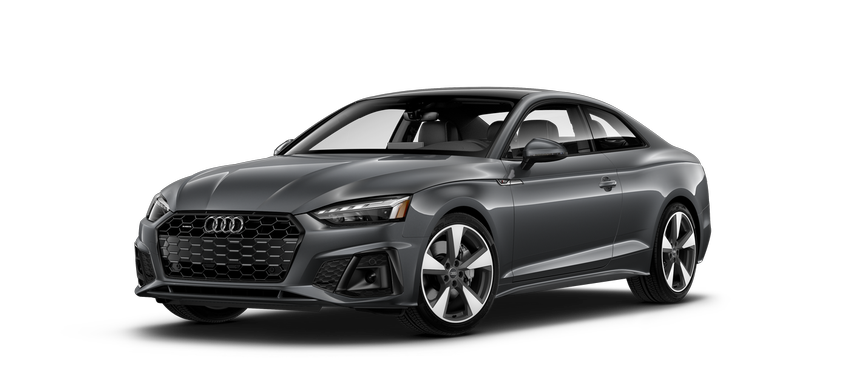 2023 Audi A5
Sportback 40 PREMIUM QUATTRO
Lease for $525/mo + Tax 10,000 miles/36mos

OR 2.99% Financing for 60 months
PLUS Receive $1,000 Costco Bonus
---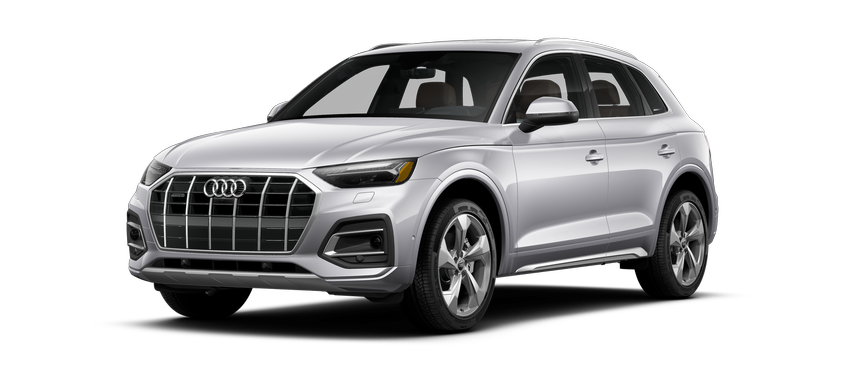 Select 2023 Audi Models
2.49% up to 60 months

---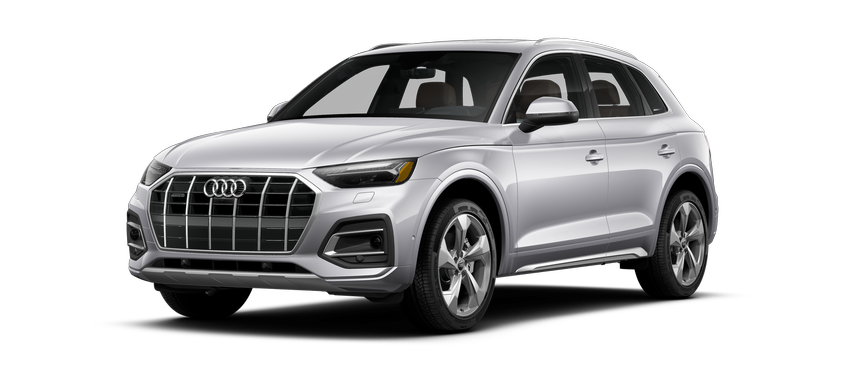 Select 2023 Audi Models
Up To $5,000 Costco Bonus

---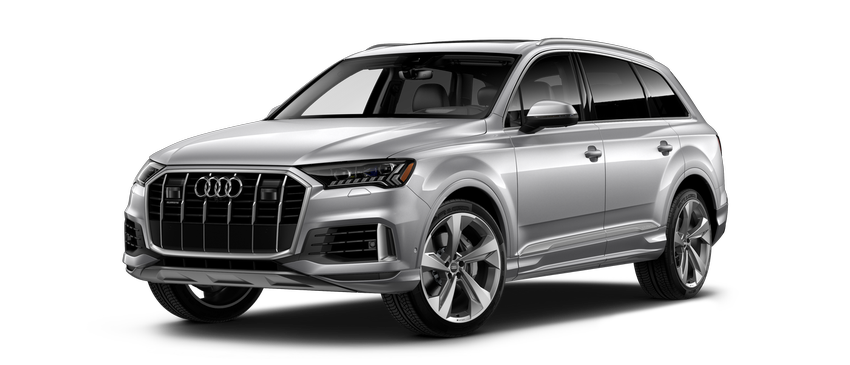 Up To $7,000 Off Select 2023 Models
Audi of America, Inc. will pay a $7,000 customer bonus when you purchase a new, unused 2023 Audi e-tron S or e-tron Sportback S through participating dealers from March 1, 2023 to April 3, 2023. Customer bonus applied toward MSRP and is not available for cash. May not be combined with AFS Special Rate Programs. Offer not valid in Puerto Rico. Expires April 3rd, 2023 Stock#: PB008363
---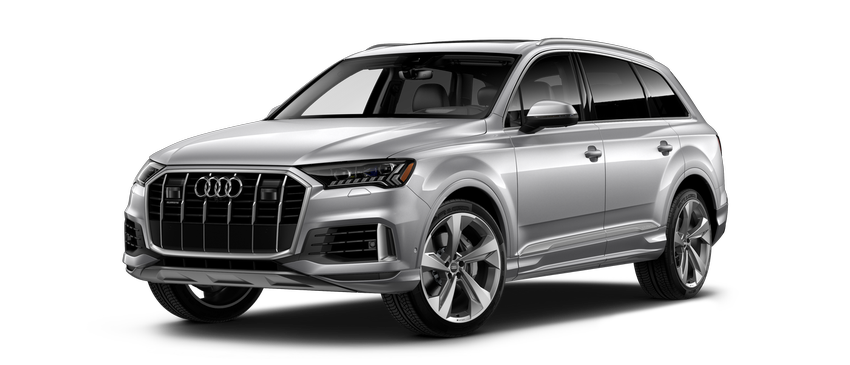 $7,500 Lease Bonus on Select EV Models
Customers who lease a new, unreported Electric Vehicle unit through Audi Financial Services (AFS) are eligible for a $7,500 Tax Credit. AFS EV Lease Bonus cannot be combined with National Customer Credit. Q5 PHEV, e-tron/e-tron S/e-tron Chronos, e-tron Sportback/e-tron S Sportback, Q4 e-tron/Q4 e-tron Sportback, e-tron GT/RS e-tron GT. Stock #: P7001004
---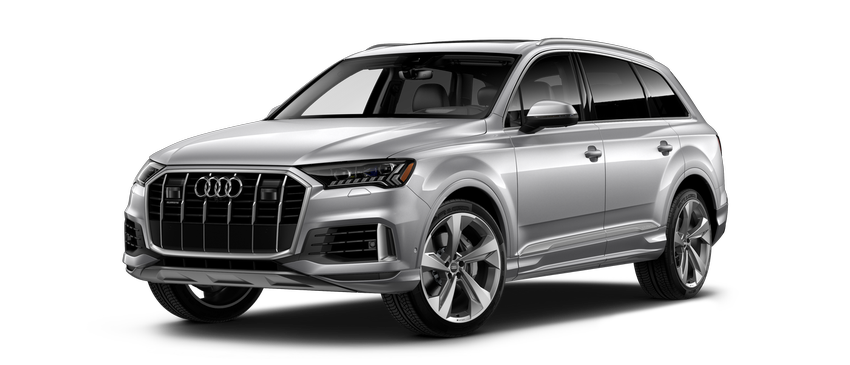 Up to $2,000 off Select 2022 + 2023 models for Military Members
Military Select Program: Extended to military members purchasing via the Navy Federal Car Buying Service, TrueCar Military platform or the PenFed Car Buying Service. Eligible customers will receive a special bonus towards the purchase or lease of a New Audi Vehicle. MY22 A3 Sedan/S3 Sedan, MY22 Q3, Q4 e-tron/Q4 e-tron Sportback, e-tron GT, R and RS models are NOT eligible. Expires April 3rd, 2023.
---
Disclaimers
*Audi West Palm Beach is not responsible for typographical errors. Subject to availability. All APR Offers on select models.
2023 Q3 45 Premium Quattro Stock # P1085265 MSRP $42,970 Lease offer only eligible to customers residing in AL, AK, AZ, AR, CA, CO, CT, DE, FL, GA, HI, ID, IL, IN, IA, KS, KY, LA, ME, MD, MA, MI, MN, MS, MO, MT, NE, NV, NH, NJ, NM, NY, NC, ND, OH, OK, OR, PA, RI, SC, SD, TN, TX, UT, VT, VA, WA, WV, WI, WY. TWO THOUSAND FOUR HUNDRED AND NINETY-NINE DOWN+ INCEPTIONS (Excludes Tax, Title Reg and Dealer Fee) 5.99% APR, no down payment required, available on new, unused 2023 Audi Q3 models financed by Audi Financial Services through participating dealers. Example: For 5.99% APR, monthly payment for every $1,000 you finance for 60 months is $19.33. Not all customers will qualify for credit approval or advertised APR. Offer ends April 3, 2023. Offer not valid in Puerto Rico.
2023 Q5 40 Premium Quattro Stock # P2106096 MSRP: $49,415 Lease offer only eligible to customers residing in AL, AK, AZ, AR, CA, CO, CT, DE, FL, GA, HI, ID, IL, IN, IA, KS, KY, LA, ME, MD, MA, MI, MN, MS, MO, MT, NE, NV, NH, NJ, NM, NY, NC, ND, OH, OK, OR, PA, RI, SC, SD, TN, TX, UT, VT, VA, WA, WV, WI, WY. THREE THOUSAND TWO HUNDRED AND NINETY-NINE DOWN+ INCEPTIONS (Excludes Tax, Title Reg and Dealer Fee) **2.49% APR, no down payment required, available on new, unused 2023 Audi Q5 40 TFSI Premium Quattro financed by Audi Financial Services through participating dealers. Example: For 2.49% APR, monthly payment for every $1,000 you finance for 60 months is $17.74. Not all customers will qualify for credit approval or advertised APR. Offer ends April 3, 2023. Offer not valid in Puerto Rico. Costco Members must have obtained a membership prior to February 28, 2023 in order to be eligible, and program duration runs through April. $5,000 bonus on Audi A8, S8, e-tron GT, e-tron GT RS models• (Q4 e-tron 50, Q4 e-tron Sportback, R and RS models are NOT eligible). See dealer for details. Expires April 3rd, 2023
2023 A3 40 Premium FWD Stock # PA073883 MSRP $39,175 Lease offer only eligible to customers residing in AL, AK, AZ, AR, CA, CO, CT, DE, FL, GA, HI, ID, IL, IN, IA, KS, KY, LA, ME, MD, MA, MI, MN, MS, MO, MT, NE, NV, NH, NJ, NM, NY, NC, ND, OH, OK, OR, PA, RI, SC, SD, TN, TX, UT, VT, VA, WA, WV, WI, WY. TWO THOUSAND FOUR HUNDRED AND NINTEY NINE DOWN + INCEPTIONS (Excludes Tax, Title Reg and Dealer Fee). Not all customers will qualify for credit approval Offer ends March 31st, 2023 Offer not valid in Puerto Rico. AUDI WPB NOT RESPONSIBLE FOR ANY TYPOGRAPHICAL ERRORS. SUBJECT TO AVAILABILITY. *2.49% APR, no down payment required, available on new, unused 2023 Audi A3 and S3 models financed by Audi Financial Services through participating dealers. Excludes RS 3 models. Example: For 2.49% APR, monthly payment for every $1,000 you finance for 60 months is $17.74. Not all customers will qualify for credit approval or advertised APR. Offer ends April 3, 2023. Offer not valid in Puerto Rico. Costco Members must have obtained a membership prior to February 28, 2023 in order to be eligible, and program duration runs through April. $5,000 bonus on Audi A8, S8, e-tron GT, e-tron GT RS models• (Q4 e-tron 50, Q4 e-tron Sportback, R and RS models are NOT eligible). See dealer for details. Expires April 3rd, 2023
2023 A4 45 Premium Plus Quattro Stock # PN002982 MSRP: $49,160 Lease offer only eligible to customers residing in AL, AK, AZ, AR, CA, CO, CT, DE, FL, GA, HI, ID, IL, IN, IA, KS, KY, LA, ME, MD, MA, MI, MN, MS, MO, MT, NE, NV, NH, NJ, NM, NY, NC, ND, OH, OK, OR, PA, RI, SC, SD, TN, TX, UT, VT, VA, WA, WV, WI, WY. TWO THOUSAND SEVEN HUNDRED- AND NINETY-NINE-DOLLARS DOWN+ INCEPTIONS (Excludes Tax, Title Reg and Dealer Fee) *2.49% APR, no down payment required, available on new, unused 2023 Audi A4 and S4 models financed by Audi Financial Services through participating dealers. Excludes RS 4 models. Example: For 2.49% APR, monthly payment for every $1,000 you finance for 60 months is $17.74. Not all customers will qualify for credit approval or advertised APR. Offer ends April 3, 2023. Offer not valid in Puerto Rico. Costco Members must have obtained a membership prior to February 28, 2023 in order to be eligible, and program duration runs through April. $5,000 bonus on Audi A8, S8, e-tron GT, e-tron GT RS models• (Q4 e-tron 50, Q4 e-tron Sportback, R and RS models are NOT eligible). See dealer for details. Expires April 3rd, 2023
2023 A5 Sportback 40 Premium Quattro Stock # PA034653 MSRP $49,260 Lease offer only eligible to customers residing in AL, AK, AZ, AR, CA, CO, CT, DE, FL, GA, HI, ID, IL, IN, IA, KS, KY, LA, ME, MD, MA, MI, MN, MS, MO, MT, NE, NV, NH, NJ, NM, NY, NC, ND, OH, OK, OR, PA, RI, SC, SD, TN, TX, UT, VT, VA, WA, WV, WI, WY. THREE THOUSAND TWO HUNDRED AND NINTEY NINE DOWN + INCEPTIONS (Excludes Tax, Title Reg and Dealer Fee). **2.99% APR, no down payment required, available on new, unused 2023 Audi A5 Sportback 40 TFSI Premium Quattro financed by Audi Financial Services through participating dealers. Example: For 2.99% APR, monthly payment for every $1,000 you finance for 60 months is $17.96. Not all customers will qualify for credit approval or advertised APR. Offer ends April 3, 2023. Offer not valid in Puerto Rico. Costco Members must have obtained a membership prior to February 28, 2023 in order to be eligible, and program duration runs through April. $5,000 bonus on Audi A8, S8, e-tron GT, e-tron GT RS models• (Q4 e-tron 50, Q4 e-tron Sportback, R and RS models are NOT eligible). See dealer for details. Expires April 3rd, 2023
2023 Models Finance: **2.49% APR, no down payment required, available on new, unused 2023 Audi A3 and S3 models financed by Audi Financial Services through participating dealers. Excludes RS 3 models. Example: For 2.49% APR, monthly payment for every $1,000 you finance for 60 months is $17.74. Not all customers will qualify for credit approval or advertised APR. Offer ends April 3, 2023. Offer not valid in Puerto Rico. Stock #: PA073883 *Audi of America, Inc. will pay a $7,000 customer bonus when you purchase a new, unused 2023 Audi e-tron S or e-tron Sportback S through participating dealers from March 1, 2023 to April 3, 2023. Customer bonus applied toward MSRP and is not available for cash. May not be combined with AFS Special Rate Programs. Offer not valid in Puerto Rico. Expires April 3rd, 2023 Stock#: PB008363
Costco Offer: Costco Members must have obtained a membership prior to February 28, 2023 in order to be eligible, and program duration runs through April. $5,000 bonus on Audi A8, S8, e-tron GT, e-tron GT RS models• (Q4 e-tron 50, Q4 e-tron Sportback, R and RS models are NOT eligible). See dealer for details. Expires April 3rd, 2023
$7,000 off: *Audi of America, Inc. will pay a $7,000 customer bonus when you purchase a new, unused 2023 Audi e-tron S or e-tron Sportback S through participating dealers from March 1, 2023 to April 3, 2023. Customer bonus applied toward MSRP and is not available for cash. May not be combined with AFS Special Rate Programs. Offer not valid in Puerto Rico. Expires April 3rd, 2023 Stock#: PB008363
Lease Bonus: Customers who lease a new, unreported Electric Vehicle unit through Audi Financial Services (AFS) are eligible for a $7,500 Tax Credit. AFS EV Lease Bonus cannot be combined with National Customer Credit. Q5 PHEV, e-tron/e-tron S/e-tron Chronos, e-tron Sportback/e-tron S Sportback, Q4 e-tron/Q4 e-tron Sportback, e-tron GT/RS e-tron GT. Stock #: P7001004
Military: Military Select Program: Extended to military members purchasing via the Navy Federal Car Buying Service, TrueCar Military platform or the PenFed Car Buying Service. Eligible customers will receive a special bonus towards the purchase or lease of a New Audi Vehicle. MY22 A3 Sedan/S3 Sedan, MY22 Q3, Q4 e-tron/Q4 e-tron Sportback, e-tron GT, R and RS models are NOT eligible. Expires April 3rd, 2023