Sometimes driving through the West Palm Beach, Delray Beach, and Boynton Beach area just isn't fulfilling when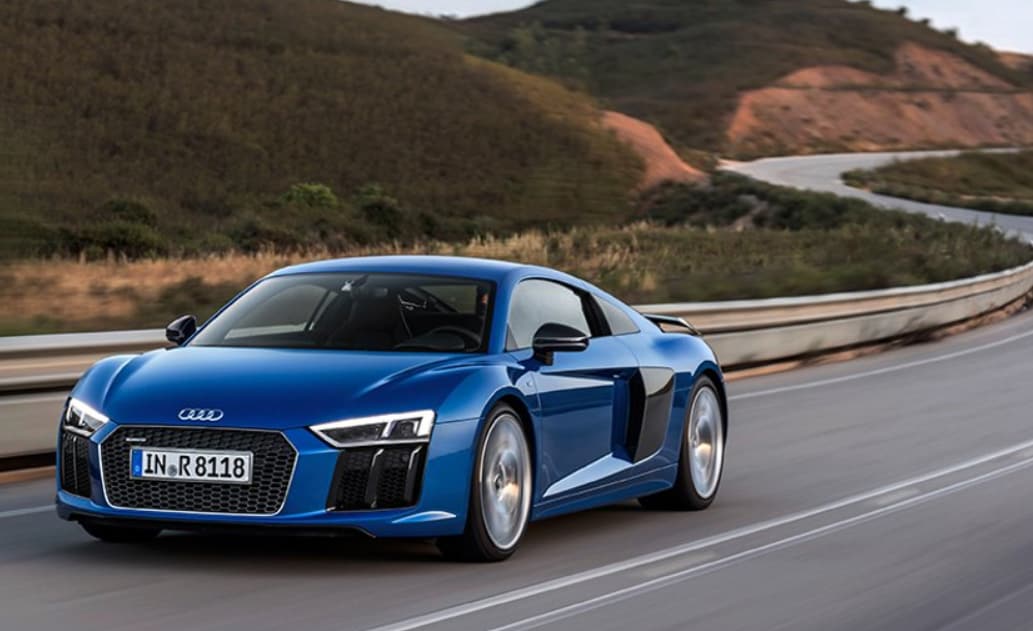 you're in a subpar vehicle. Even premium sedans don't pack the punch necessary to truly enjoy the beautiful environments. If you're ready to go all out with your vehicle, you have limited options, but one model certainly stands above the rest.
The 2018 Audi R8 is a stunning performance speedster with all the power and agility you could ever want from a car. This legendary race car could be the crowning achievement of your entire history of vehicles. Learn more about the 2018 Audi R8 and discover if this racer is right for you.
Performance
If you think calling the R8 a race car is a bit of an exaggeration, think again. The powerful engine options set this car apart from the rest granting you more power than you'll probably know what to do with. The base model gets a powerful 5.2L V10 engine that offers an impressive 540 horsepower. If you want to upgrade even further to the V10 Plus where you'll have an incredible 610 horsepower at your disposal.
Like the other premium cars in the Audi lineup, the R8 includes the famous quattro® all-wheel drive. The R8's version is unique, however, in that it can send all of the available torque to the front axle to compensate for certain driving conditions. With added torque vectoring and the electronically controlled hydraulic multi-plate clutch, you'll be in complete control of this powerful beast of a car.
Design
The R8 was designed to be a race car, and the exterior lines prove it. Smooth curves and sharp lines come together to create a sleek profile that's sure to turn heads no matter where you go. LED headlights make an impression too in addition to serving a practical purpose. If you opt for the black optic package, you can enjoy 20-inch wheel complete with a high-gloss Anthracite finish along with a black trim, sideblades and exhaust tips.
Inside, you'll also feel like you're in the driver's seat of a racecar. The entire layout is reminiscent of its racer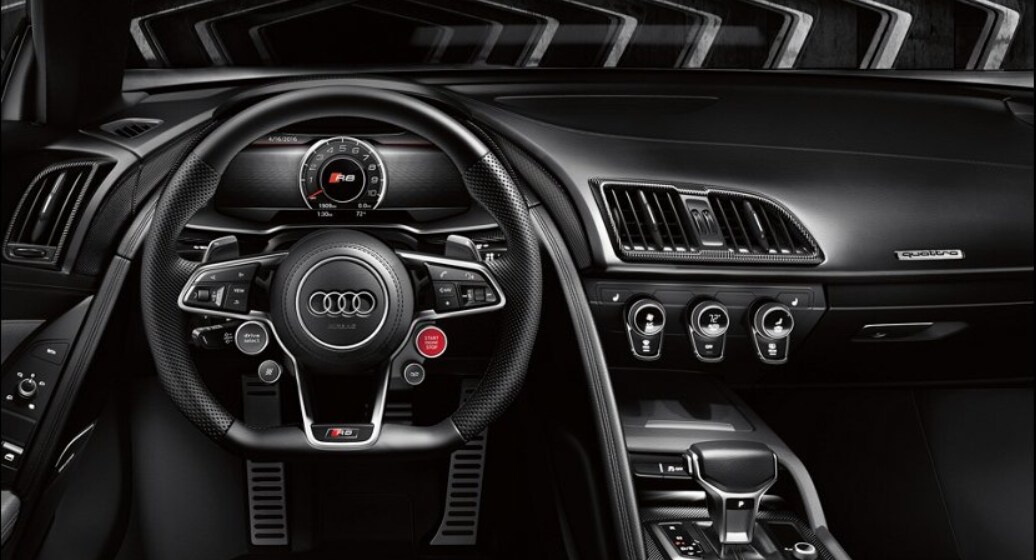 origins with a responsive flat bottom steering wheel complete with shifter paddles. There's even a monoposto arc around the cockpit, so you're reminded every time you sit down that there's a history of greatness inside this car.
Technology
Just because this car was built as a racer doesn't mean you don't get to enjoy some of the latest tech. Inside, you'll find the Audi virtual cockpit complete with Google Earth integration, so you can get satellite imagery when you're following navigation routes. The R8 also includes the incredible MMI® touch from Audi which allows you to write entries for your infotainment system on the touchpad with your finger which is much easier than selecting each individual character.
Take the 2018 Audi R8 For a Spin
If you want to feel what it's like to get behind the wheel of a stunning high-performance racer like the 2018 Audi R8, come down to Audi West Palm Beach. Our expert team can show you the ins and outs of this incredible vehicle and help you decide if it's the car you want to be driving through the streets of West Palm Beach, Delray Beach, and Boynton Beach for years to come. Schedule your test drive now.