Why Buy Audi Electric Vehicles?
Audi has always had a reputation as a premiere manufacturer of luxury cars. Now the German automaker is expanding its repertoire of excellence into a new segment: electric vehicles.
Electric vehicles (EVs) are the key to the future of sustainable cars, and Audi is ensuring that there are EVs out there for the luxury car owner. With an EV, you no longer have to rely on trips to the gas station to keep your vehicle running. You can plug in your vehicle every night and be ready to go anywhere the next day. The state of Florida also offers rebates and incentives when you buy or lease an EV, giving you more opportunities to save.
Audi e-tron For Sale Near Delray Beach
The e-tron is Audi's first all-electric SUV. While it is propelled forward by an electric motor, the rest of this model is everything you expect from Audi. quattro® all-wheel drive. Air suspension. Advanced driver assistance systems. And a charging system that guarantees you're always ready to go. Lease or buy a new Audi e-tron when you shop at Audi West Palm Beach.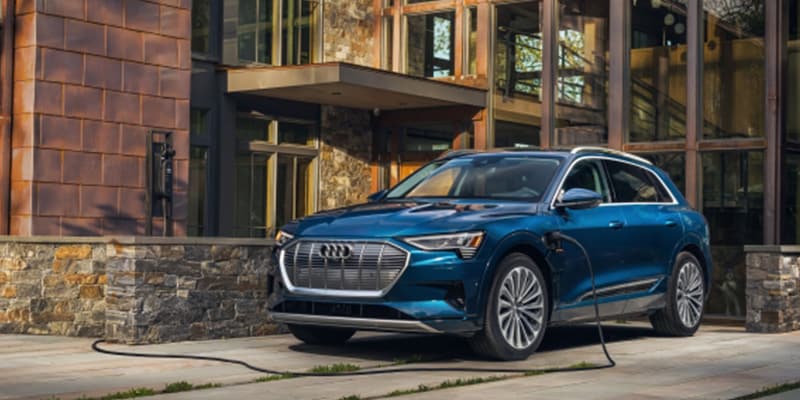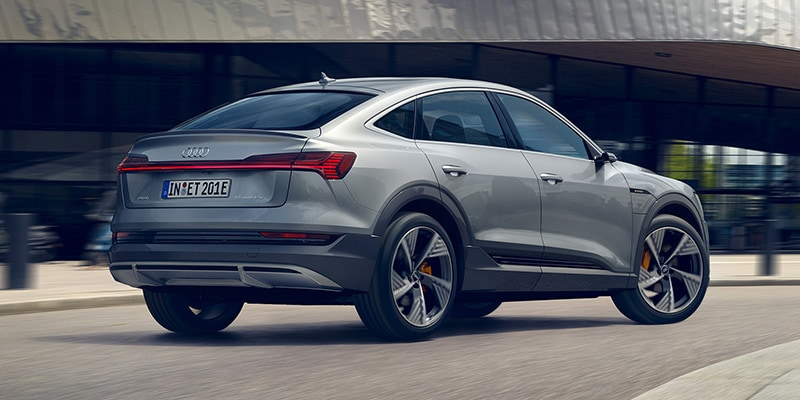 Audi e-tron Sportback For Sale Near Boynton Beach
For drivers that like the e-tron but want something a little more aggressive, there's the Audi e-tron Sportback. Just like the e-tron, this vehicle is capable of producing up to 400 horsepower and going from 0 to 60 in 5.5 seconds, and it features a maximum towing capacity of approximately 4,000 lb. If you want a versatile and capable luxury vehicle that manages to surpass all others in terms of efficiency, then the e-tron Sportback is right for you. Buy or lease a new Audi e-tron Sportback at Audi West Palm Beach.
Shop for Audi Electric Cars in West Palm Beach
If you have zero-emission ambitions, no car will serve you better than an electric Audi. You can browse our inventory of new Audi EVs, pick one out, and then schedule a test drive at Audi West Palm Beach. Speak to a member of our sales team if you have questions about the e-tron, e-tron Sportback, or another model we have in stock.