Are you looking for your next vehicle in the West Palm Beach, Delray Beach, and Boynton Beach areas? Odds are, you might be debating whether you want to buy or lease your new car or SUV.
That's why at Audi West Palm Beach, our helpful staff has put together all the information you need on buying vs. leasing your next vehicle. Check out the pros and cons of both and see which option best fits your budget. Let's get started!
Learn more about our Audi lease deals! 
Buying a Car: Pros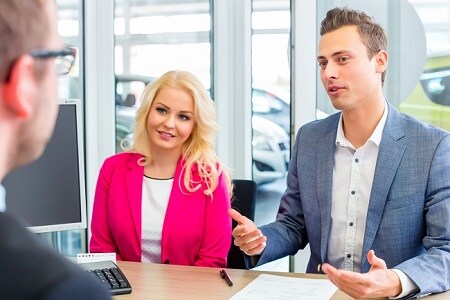 There are tons of pros if you decide to buy your next vehicle. To start, buying is beneficial if you plan on keeping the vehicle after a few years of payments. In most cases, buying a car requires obtaining a loan with a bank or other lender, which you'll make payments on for an average of three to five years.
Once the loan is paid off in full, the car is yours to keep. You'll receive the title in the mail and fully own the vehicle. This is the draw for many customers, as they're putting their money towards ownership, with eventually no car payment at all.
Buying a Car: Cons
You might want to consider that if you choose to buy, your monthly payments will most likely be higher than a lease, with a higher interest rate on top of it. Additionally, you'll usually need a down payment, which can be about 10-20 percent of the total vehicle cost.
You'll also want to think about the resale value of the vehicle you're considering. The overall depreciation of the car or SUV may result in a resale price that wasn't worth all the payments you made or money you put into the vehicle in general.

Leasing a Car: Pros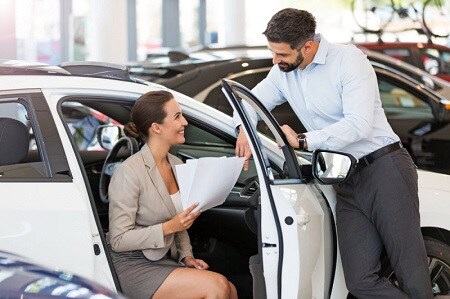 The other option you have when purchasing your next vehicle is to lease it. With a lease, the payments are normally lower, as you're paying towards the residual value of the car, not the total value. In many cases, you won't need a down payment, either.
What's more, is that lease terms are normally only about one to three years. Once the term is up, you can trade in the vehicle for the latest model or you have the option to buy it out.
Leasing a Car: Cons
On the other hand, leasing a car has its setbacks, too. You'll usually have mileage restrictions with a lease-about 9,000 to 15,000 miles per year-and run the risk of having to pay extra fees when you turn the vehicle in.
Additionally, you could owe money for wear and tear issues not covered under warranty. You won't have equity in the vehicle, so you'll have no down payment if you should decide to buy your next vehicle.
Leasing vs Buying at Audi West Palm Beach
If you'd like to learn more about whether buying or leasing your next Audi is right for you, contact us at Audi West Palm Beach today! We proudly serve the areas of West Palm Beach, Delray Beach, and Boynton Beach, and we'll be happy to help you find the right vehicle and financing solutions.