Electric cars are becoming more and more popular throughout the West Palm Beach, Delray Beach, and Boynton Beach areas and for good reason. Modern models have great range, are virtually silent when driving and drivers don't have to worry about gas at all. The only downside is that most electric vehicles are either sedans or subcompacts, and that's fundamentally impractical for someone who needs a bit more space.
Fortunately, Audi has introduced the new E-Tron, a fully electric SUV with all the interior space you could ever need, alongside all the benefits you'd expect from an electric car. Even with all its impressive features, is it good enough for your standards? Find out in our comprehensive 2019 Audi E-Tron review.
Range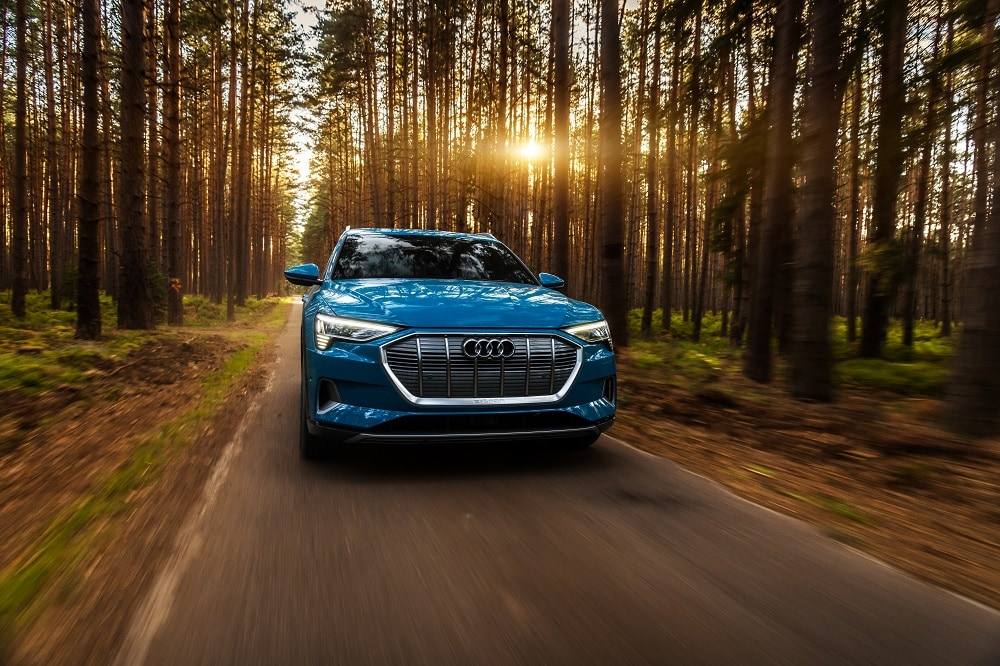 Audi engineers worked to ensure that the E-Tron could go the distance. With a 95 kilowatt-hour capacity battery and available 150-kilowatt DC fast charging, you'll be able to travel up to 160 miles with just half an hour of charge, which is one of the greatest ranges out of all available electric vehicles. All you have to do is find one of the public fast-charging stations that are available all over the country.
Additionally, you can charge your E-Tron at home with a 240-volt plug. With that kind of power, you can have a full charge after just nine hours. That means you just need to plug your E-Tron in before you go to bed, and you'll wake up with an SUV that's ready to go the distance without using a drop of gasoline.
Performance
This SUV may be electric, but that doesn't mean it can't offer the performance you'd normally expect from one of these massive vehicles. In fact, this powerful machine can go from 0-60 mph in just 5.5 seconds, and it features a towing capacity of 4,000 pounds. While impressive, that's just the beginning of what it can offer.
You'll also find Audi's famous quattro® technology implemented with the E-Tron that grants you more control than ever. The difference now is that the all-wheel drive is electric powered, yet it still provides the exceptional control and confidence you deserve in various driving conditions. Additionally, the E-Tron features five unique air suspension modes that let you customize your drive even more, whether you aim for comfort, performance or efficiency.
Interior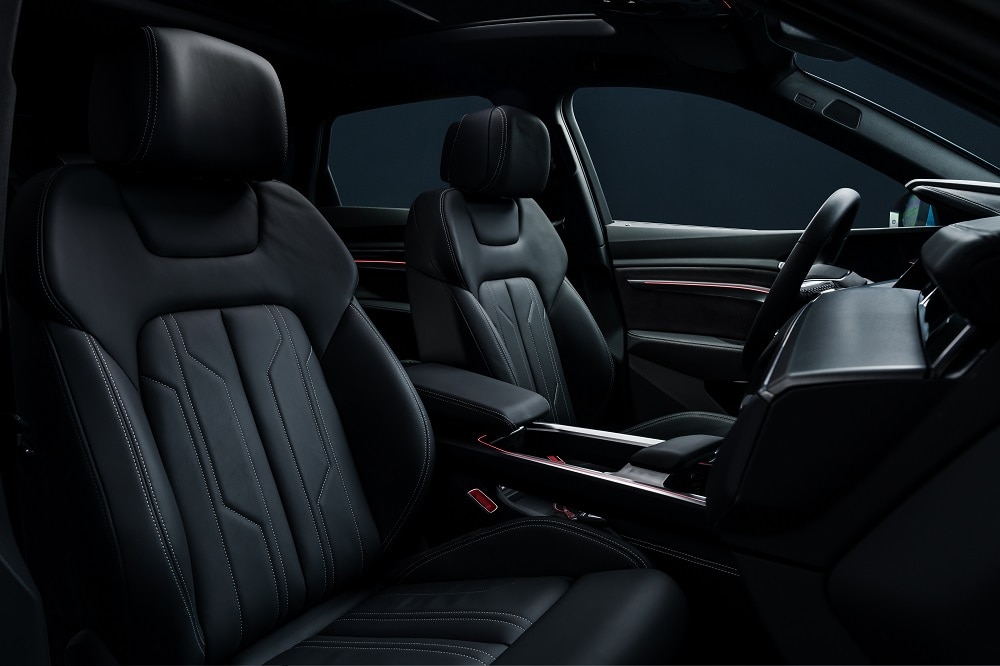 Inside this SUV, you'll find plenty of room for passengers and cargo alike. Up front, you can enjoy 41.2 inches of headroom and 40.8 inches of legroom, while rear passengers will have 39.5 inches of headroom and 39.1 inches of legroom. With that much space for up to five passengers, everyone can sit comfortably inside.
If you're more interested in cargo, the E-Tron offers plenty of room in the front as well. Even with all the seats still up, this SUV can carry up to 28.5 cubic feet of cargo. Fold the rear seats down, however, and that cargo capacity extends to a massive 57 cubic feet.
Test Drive the 2019 Audi E-Tron!
This is just a small taste of everything the 2019 Audi E-Tron can offer. If you want to learn more, you'll have to get behind the wheel yourself. If you live in the West Palm Beach, Delray Beach, and Boynton Beach areas, you can do just that at Audi West Palm Beach. Visit Audi West Palm Beach or contact us today to schedule your test drive.