Are you looking to upgrade your ride? Cruising through the West Palm Beach, Delray Beach, and Boynton Beach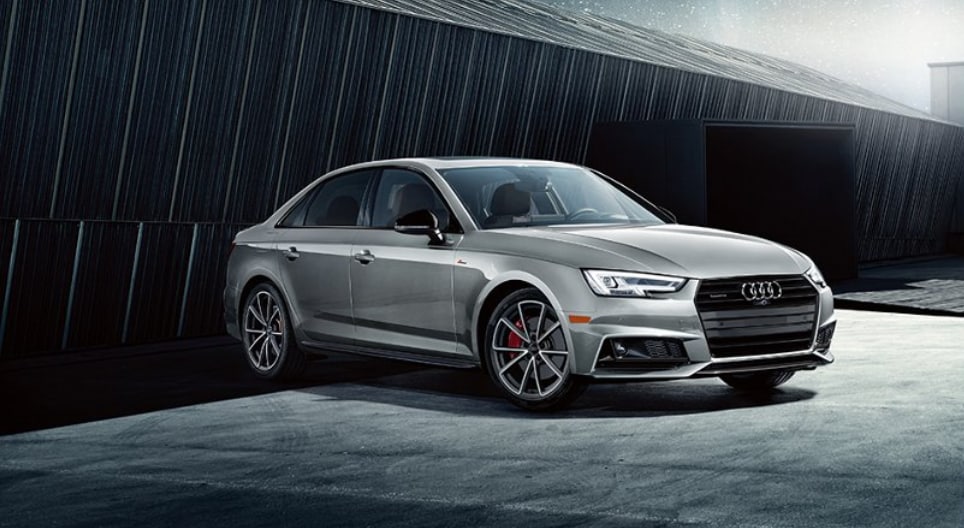 areas is always nice no matter what you're in, but matching your car to the beauty of the area can go a long way to enhancing your driving experience. A premium sedan should do the trick just fine, but with so many to choose from, finding the right one for your needs can be challenging.
To ease your choice, we've taken two of the top premium sedans on the market and put them against each other. Enjoy our Audi A4 vs. Acura TLX comparison and discover which of these new 2018 models has all the incredible features you need in your next car.
Performance
Getting to your destination is just the basic requirement for any vehicle. When you're in the market for a premium sedan like the 2018 Audi A4 or the 2018 Acura TLX, you deserve much more. When comparing basic models, however, the A4 far outperforms the TLX. They both use 4-cylinder engines, but only the A4 comes with a turbo right from the beginning. That extra boost pushes the A4's horsepower to 252 while the TLX can only muster 206.
You might be thinking that the extra power there would cost the A4 significant fuel efficiency, but it surprisingly doesn't. Even with the nearly 50 horsepower discrepancy, the A4 is more efficient than the TLX featuring an EPA-estimated 24 city/34 highway MPG. The TLX trails behind with an EPA-estimated 23 city/33 highway MPG.
Interior
Inside these premium sedans, you'll find plenty of luxury to enjoy. However, the TLX requires you to upgrade to get some of the best features. The A4 has quite a bit available standard on its base model. If you're a fan of leather seats, the A4 features them standard on every single trim level. Meanwhile, the base model TLX doesn't even have leather seats as an option unless you upgrade further.
One of the best parts about getting a new premium sedan is showing it off to your friends. When they ride in the back of your new A4, they'll be a bit more comfortable than if you settled for the TLX. There's still a considerable amount of space in the TLX's backseat with 36.7 inches of headroom and 34.5 inches of legroom, but the A4 gives them even more space with 37.4 inches of headroom and 35.7 inches of legroom.
Technology 
With so many sedans on the market, technology is one of the easiest ways to tell them apart. For example, the A4 features the Audi virtual cockpit. This incredible piece of tech replaces your entire instrumentation panel with a crisp color digital display stretching 12.3 inches. It's completely customizable, and gives you a convenient spot to follow turn by turn directions from your navigation system. As an added bonus, there's even Google Earth™ integration. The TLX can't offer the same.
Contact Audi West Palm Beach
Both premium sedans in our Audi A4 vs. Acura TLX comparison can impress, but the 2018 Audi A4 is truly remarkable. With its stunning performance, luxury features and advanced tech, you might have to see it to believe it. Fortunately, you can at Audi West Palm Beach. We invite all our local West Palm Beach, Delray Beach, and Boynton Beach drivers to take the new A4 for a spin. Our friendly team is happy to show you every inch of this stunning vehicle, so you can know for sure if it's right for you. Contact us online to set up your test drive.