If you want luxury and performance when driving through the streets of West Palm Beach, Delray Beach, and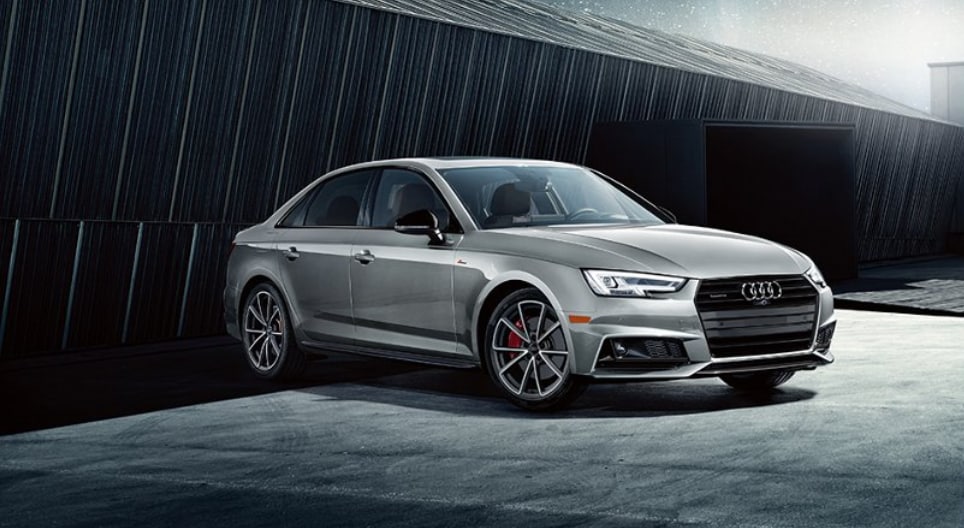 Boynton Beach, you need a luxury sedan. Finding the right one for your needs can be challenging. With so many options to choose from, you could use a hand in determining which is best.
We've taken the 2018 Audi A4 and the 2018 INFINITI Q50 and put them against each other. These two incredible luxury vehicles are among the best, so the competition will be close. Learn which of these premium sedans is right for you with our Audi A4 vs. INFINITI Q50 comparison.
Performance
If you're in the market for a premium sedan, performance has got to be one of your primary concerns. If you're a fan of raw power, both these models can provide, but there is a staggering difference between them. When comparing base models, both feature a 2.0L turbo 4-cylinder engine, but the Q50 only offers 208 horsepower. Meanwhile the base A4 can grants an impressive 252 horsepower.
In addition to the massive difference in horsepower, the Audi A4 massively outperforms the INFINITI Q50 in terms of fuel economy. Even with nearly 50 more horsepower, the A4 gets an EPA-estimated 34 highway MPG. The Q50 can only offer 28 highway MPG at best. If you opt for one of the Ultra models of the  A4, you get an even better fuel economy with an EPA-estimated 37 highway MPG.
The handling also feels a bit better in the 2018 Audi A4 with Audi's famous quattro® all-wheel drive. This brilliant AWD system automatically transfers torque to the wheels where it's needed most automatically based on the demands of whatever road you're on. The 2018 INFINITI Q50's intelligent AWD system is very advanced and can outperform most sedans on the road, the A4 excepted.
Audi vs INFINITI: Technology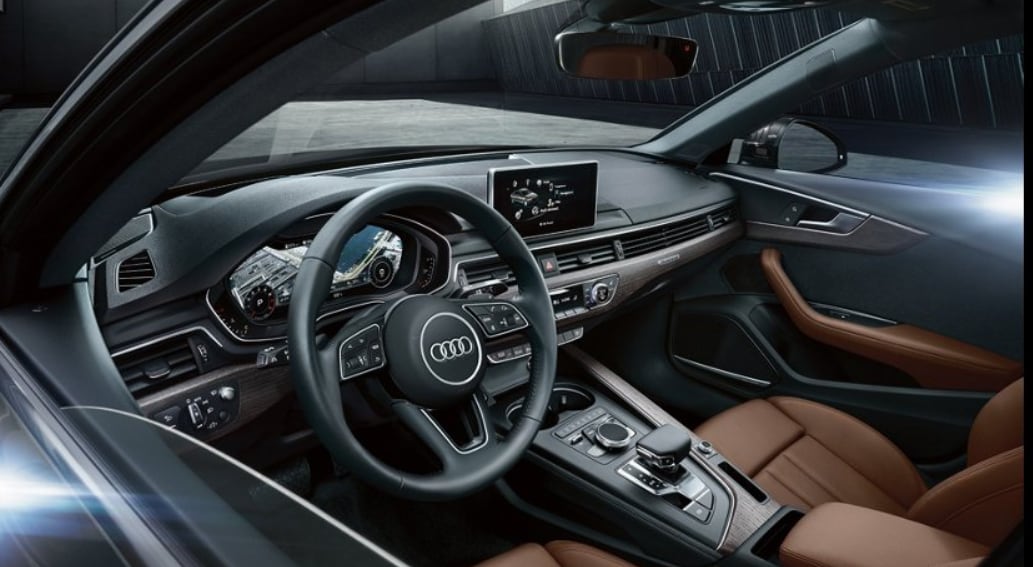 One of the biggest benefits of driving a luxury sedan is that you get access to some of the latest and greatest automotive technology packages on the market. Both these brilliantly designed cars are loaded down with useful features. They both offer advanced infotainment systems complete with all the Apple CarPlay™ and Android Auto™ connectivity you'd expect. Your smartphone can seamlessly integrate with your car granting access to your favorite apps like calling, messaging, navigation and more.
The 2018 A4 takes technology a step further, however. With the Audi virtual cockpit, your entire instrumentation panel is one big 12.3-inch digital display. The 2018 Q50 has a small digital display in between your speedometer and tachometer, but the A4 digitizes the whole thing. You can customize the size of your gauges to leave more room for important information like mapped directions, for example. You even have access to Google Earth™ with the A4, so you can get detailed satellite imagery of wherever you need to go.
Our Verdict: Audi A4 vs INFINITI Q50
While the Audi A4 vs. INFINITI Q50 comparison was close, the 2018 Audi A4 reigns supreme. It's hard to compete with that level of efficiency, power, and technology. If you want to learn everything else this incredible vehicle can do, you need to experience it for yourself. If you live in the West Palm Beach, Delray Beach, and Boynton Beach areas, you can at Audi West Palm Beach. Our expert team is standing by to offer all the help and knowledge you need to determine if the A4 is right for you. Contact us online to set up your A4 test drive today!