Here at Audi West Palm Beach, we're here to serve our loyal customers in Boynton Beach, West Palm Beach, Delray Beach, and the surrounding Florida communities, as well as the drivers who've never walked into our showroom before. That's why we wrote this Audi A5 vs. Lexus RC comparison!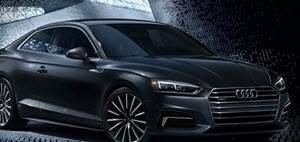 These sporty cars are both great options if you're looking for top-of-the-line fuel efficiency, protective safety, and unparalleled luxury. But, which one is right for you?Keep reading if you'd like to find out!
Fuel Economy: A5 vs RC
Here's what the 2018 Audi A5 is working with at the gas pump: 24 MPG in the city, 33 MPG on the highway, and 27 combined MPG.1 That's with its standard 2.0L TFSI® engine.
On the other hand, let's see what's going on with the 2018 Lexus RC at the gas pump: just 19 MPG in the city and 28 MPG on the highway, according to the website 2018releasedate.com. Definitely not as remarkable as the Audi A5.
Right off the bat, it seems like the 2018 A5 is crushing its competition, the 2018 RC. That's quite obvious!
Safety: Audi vs Lexus
Next, we'll move onto safety. Perhaps the Lexus RC can compete with the Audi A5 in this category? Hmm…
We'll list off a few of the 2018 Audi A5's intelligent safety features: parking system plus, Audi pre sense® basic, Audi pre sense® city, Audi pre sense® rear, vehicle exit assist, rear cross traffic alert, adaptive cruise control with stop & go, traffic sign recognition, Audi active lane assist, turn assist, and more!
The 2018 Lexus? While it has a few of its own smart safety systems, we're simply not as impressed.
Unparalleled Luxury
We doubt that you've ever seen a car that's as confidently luxurious as the 2018 Audi A5, let alone stepped inside of one; not even the 2017 Audi A5 can compare. What's so great about it? Well…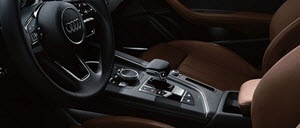 Singleframe® grille (exterior)
S line® exterior appearance (exterior)
Full LED headlights (exterior)
Ambient LED lighting (interior)
Leather seating surfaces (interior)
Wraparound dashboard (interior)
And much, much more!
We're almost certain that you've seen plenty of cars that are comparable to the 2018 Lexus RC, in terms of luxury. It really doesn't seem that different from the 2017 Lexus RC, if we're being honest. Trust us.
Schedule Your Exclusive Test Drive Today at Audi West Palm Beach!
As you can see, the 2018 Lexus RC can hardly measure up to the 2018 Audi A5. If you'd like to schedule an Audi A5 test drive today, rather than a 2018 Lexus RC test drive, you can do so at Audi West Palm Beach.
Regardless of whether you live in Delray Beach, West Palm Beach, or Boynton Beach, be sure to contact us today!
[1] EPA estimates. Your mileage and emissions will vary and depend on several factors, including your driving habits and vehicle condition. See www.fueleconomy.gov for details.