Certified Sanitized Program
Simply put, driving a vehicle that is
Certified Clean
is healthier and safer for you and your family. Our
Hypergreen Technology
has completely sanitized this vehicle's interior cabin, AC ventilation, trunk, and cargo areas. 
We have safely eliminated 99.9% of bacteria, mold, fungus, viruses and other harmful organisms in this vehicle to give you a fresh and Certified Clean Start. 
Why Being Certified Clean Matters
We spend an average of 100 minutes a day in our vehicles. Scientific studies reveal just how dirty your vehicle will get:
The average steering wheel is 9x dirtier than a public restroom
A vehicle's interior has 40% more germs than the average toilet seat and is 1700x filthier than a home
Automobiles are the moldiest of all transportation vehicles
Benefits of a Certified Clean Vehicle
Our advanced anti-microbe and
EPA registered technology
completely sanitizes your vehicle and leaves behind a blanket of protection!
You and your family will have Certified Protection against:
Odor-causing Germs and Microbes
Bacteria and Fungus
Harmful Organisms
Viruses
Mold
Cleanse and Purify Your Vehicle Today
At Audi of West Palm Beach, we are committed to keeping you and your family safe! Schedule a service appointment with our team today!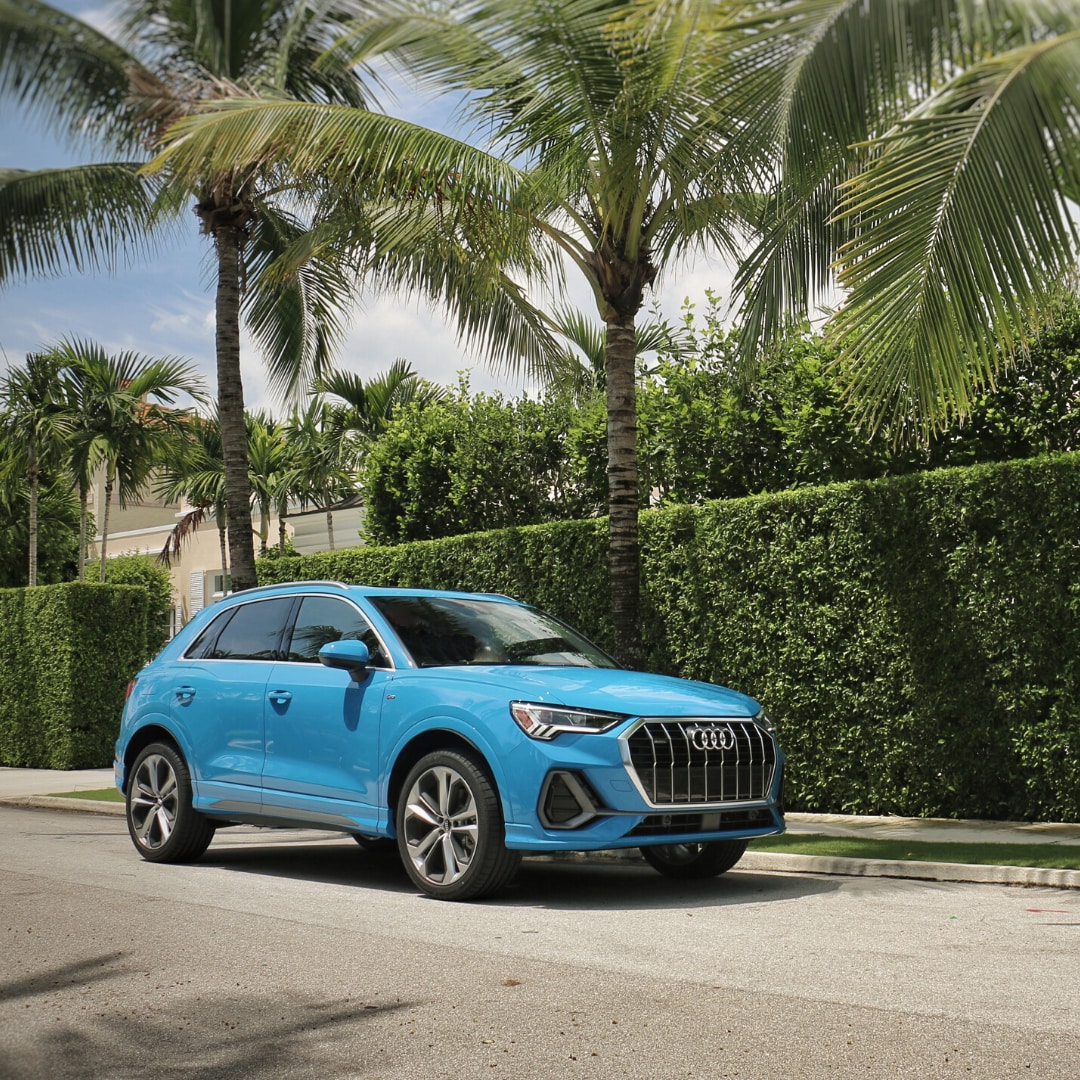 Hours
Monday

9:00 - 8:00

Tuesday

9:00 - 8:00

Wednesday

9:00 - 8:00

Thursday

9:00 - 8:00

Friday

9:00 - 7:00

Saturday

9:00 - 6:00

Sunday

11:00 - 5:00