As some of the most popular vehicles on the roads around West Palm Beach, Delray Beach, and Boynton Beach, Audi vehicles are beloved by their owners. 
At Audi West Palm Beach, we share that love and have made it our mission to help Audi owners like you keep your vehicle running smoothly for years to come. To do that, we need to be on the same page as far as maintenance intervals.
Audi A3 Maintenance Schedule
Audi A4 Maintenance Schedule
Audi A5 Maintenance Schedule
Audi A6 Maintenance Schedule
Audi Q3 Maintenance Schedule
Audi Q5 Maintenance Schedule
Audi Q7 Maintenance Schedule
Audi S5 Maintenance Schedule
Preventative Maintenance for Your Audi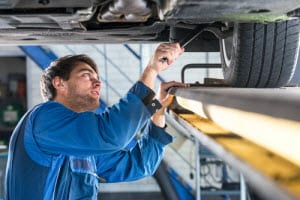 Many of the recommended services in your vehicle's owner's manual are there to help you prevent a major repair for your Audi. The goal is not only to save you money but also to ensure that your vehicle performs as well as it did on the day you bought it. Preventative maintenance services can help you accomplish this, but what do they entail exactly? 
Preventative maintenance services include the following:       
Oil changes
          
Tire inspections
          
Wheel alignments
          
Vehicle inspections
          
Tire rotations
These are just a few of the services you can expect to see on your Audi vehicle's maintenance schedule.
Your Maintenance Schedule is Right Here
We understand that your owner's manual can feel a bit like a rabbit hole. You think that if you go in there, you might never come out. That's why the team at Audi West Palm Beach has taken the time to gather the information you need and bring it back in an easy-to-read format that takes the mystery out of your Audi maintenance. 
In the Audi vehicle maintenance schedules below, you'll find the intervals to follow for major and minor service appointments. This will not only help you know what to expect at your next service appointment, but it will also help you budget. Audi vehicles are an investment, and if you continue to put in the time and effort to keep your vehicle running smoothly, you'll have a great vehicle for years to come.
Read Up Then Schedule an Appointment
Audi West Palm Beach offers all of the preventative maintenance services you're looking for with a team that knows how to get it done right. Find your vehicle maintenance schedule below, then schedule a service appointment at your local Audi service center.