A luxurious Audi comes with a top-of-the-line electrical system. With any complex technology, every now and then, things can go wrong within the system, and repair or reboots are needed. At Audi West Palm Beach in West Palm Beach, FL, we have a highly trained group of professionals who know just how to handle all the sensors, wiring, and complexity of your Audi's electrical components.

Your Most Common Audi Electrical System Problems Explained
An Audi's electrical system is composed of many features that control a wide variety of elements within your vehicle. When considering a car's electrical system, many immediately think of components like the battery, engine, wiring, and fuses that make things like power windows and windshield wipers do their thing. But with the Audi, it's important to keep in mind the electrical issues that happen most frequently. Audi owners have reported problems with the digital display, as well as erratic lights. They've also pointed out concerns about power window motors going out and brake lights that seem to have issues turning off. Additionally, the Audi's Multi-Media Interface (MMI) unit, which controls your vehicle's navigation system, radio, and dashboard, is often located near the cup holder area of your vehicle - which sometimes, can mean trouble. If a drink is severely spilled in this place, the unit can be affected and potentially burned out, resulting in a costly repair process.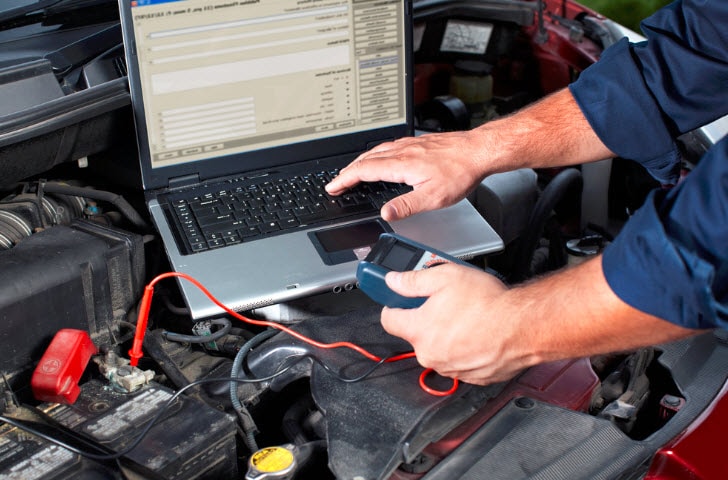 Properly Care for Your Car's Electrical System
It's important to pay attention to the warning lights and indicators of your Audi dashboard to stay ahead of any problems that may be potentially heading your way. We suggest taking a look at your vehicle's owner manual to not only understand the warning signs your vehicle gives you but to familiarize yourself with your electrical system and know-how often it is suggested for it to be serviced. At Audi West Palm Beach, our service technicians have significant experience diagnosing and correcting Audi electrical issues. We're confident they can get you taken care of and back on the road in no time.
Visit Audi West Palm Beach in West Palm Beach, FL for Your Audi Electrical System Needs
While Audi is a fantastic brand with few problems, it's important to us to be upfront and transparent about some of the electrical disturbances you could face in the future. We're not saying these problems will happen, but if they do, know that Audi West Palm Beach has your back and can repair any damage or outages efficiently. For your Audi electrical system needs, give us a call or come by our dealership at 2101 Okeechobee Boulevard, West Palm Beach, FL 33409. We look forward to assisting you!