Modern vehicles require modern repairs. Audi vehicles feature some of the most advanced electrical systems on the market. While this technology benefits you every time you hit the road, it can be difficult for your average technician to repair any problems your vehicle's electrical system may encounter. You won't find any average technicians at Audi West Palm Beach! Learn more about our electrical system repairs and schedule a service appointment today to make sure your car or SUV is wired for the long run.  
Common Electrical Problems in West Palm Beach, FL
From navigation systems to power windows, your Audi vehicle is packed to the brim with electrical systems. These complex systems don't just allow you to get from A to B, they innovate the way we move. Whether your vehicle is experiencing problems with its battery or its digital display, the expert technicians at Audi West Palm Beach can quickly diagnose the issue and devise a solution. As with any repair, it's important to monitor your vehicle's performance and take it in for service as soon as you notice any potential problems. You don't want to be driving around South Florida without your Audi car or SUV firing on all cylinders!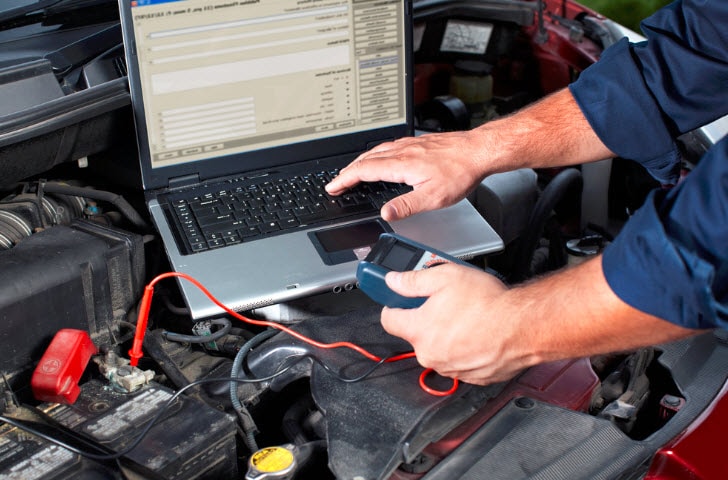 Save On Electrical Repairs with Our Service Specials
Price is often a leading cause of procrastination when it comes to having your vehicle repaired. Audi West Palm Beach has taken that into considering, offering a variety of service specials to help you save on those much-needed service appointments. Check out our current offers below to lighten your load and stay on the road.  
Audi West Palm Beach Offers New Vehicle Orientations
With so much technology at your fingertips, it can be difficult to get the hang of things when you first get behind the wheel of your new Audi. We want you to get the most out of your car or SUV. That's why Audi West Palm Beach hosts new vehicle orientations. Our Audi experts will walk you through your entire vehicle to make sure you can enjoy every bell and whistle in your new set of wheels. This orientation could help you down the road if you ever experience an issue with your Audi's electrical system.  



Schedule Service Near Jupiter, FL at Audi West Palm Beach
From flickering lights to an engine that won't ignite, Audi West Palm Beach can take care of your vehicle's electrical repairs. Schedule an appointment at our service center near Boynton Beach, FL today. Our certified technicians will diagnose your vehicle's issues and have it back to its best in no time. No need to check every bulb and flip every switch. A trip to Audi West Palm Beach will do the trick!