To keep your car running well in the West Palm Beach, Delray Beach, and Boynton Beach areas, it needs a frequent oil change. But what exactly does frequent mean?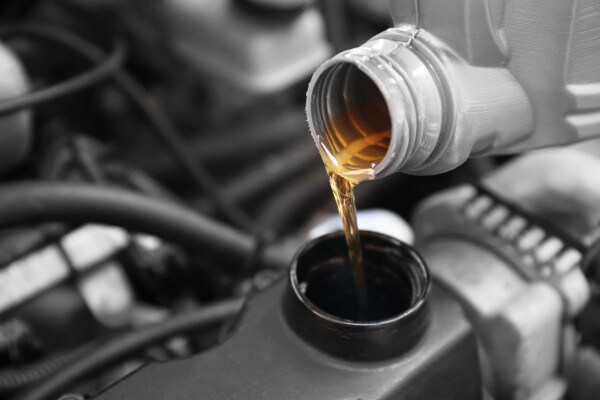 To help answer that question, we here at Audi West Palm Beach created this informative guide on oil changes. Read all about it below, and don't hesitate to contact us if you have any questions.
All About Engine Oil
Oil keeps a vehicle's engine cool, clean, and properly lubricated. As the moving parts inside an engine move against each other, friction occurs. And the more friction there is, the hotter the engine gets. If it gets too hot, then it won't work properly, which could cause great damage to your car.
But the engine can only be protected by fresh, clean oil. That's why it's essential to get a routine oil change.

How Often Do I Need an Oil Change?
While your owner's manual will let you know how often to get an oil change, it's recommended to get one every 5,000 to 7,500 miles. However, if you drive under severe conditions, then that number becomes every 3,000 miles or every six months (whichever comes first).
Some examples of severe driving conditions are:
Driving for long distances at low speeds of under 50 MPH.
Towing a trailer or transporting items on a roof rack.
Driving on constant short trips of less than five miles.
But if you're unsure of the last time your car had an oil change, then keep an eye out for the following warning signs...
Oil Change Warnings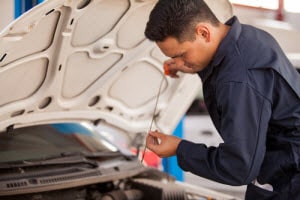 If you notice any of the following warning signs, then you'll need to get an oil change as soon as possible...
Dark and dirty oil: When oil is clean, it's amber or honey brown in color. The longer the oil works to protect the engine, the darker in color it'll become. It'll also pick up dirt and debris, leaving the oil gritty in consistency and no longer working properly.
Burnt oil smell inside the cabin: If you start to smell burnt oil when driving, it means there's either a leak, or the engine is overheating. Either way, it'll need to get checked out as soon as possible.
Check engine light comes on: This sign is the most obvious of needing an oil change. If this light appears on your car's dash, then there could be low oil pressure or a more serious existing mechanical issue. When you see the check engine light, you'll need to get your car looked at immediately.
Schedule an Oil Change Today
If you know you're due for an oil change, or notice any of the above-mentioned warning signs, then schedule service at Audi West Palm Beach today. Our highly trained service technicians are experts on all things oil. They'll use only high-quality products, and will work quickly and efficiently to get you back on the road as soon as possible.
We're proud to serve drivers throughout West Palm Beach, Delray Beach, and Boynton Beach, and we look forward to serving you. So, don't wait. Schedule an oil change today!