Oil is the lifeblood of your vehicle's engine, so if you want to keep your vehicle healthy and running as long as possible, you should always keep up with its routine maintenance. This usually includes an inspection of your vehicle's system, checking your fluids, inspecting the components, and more, but the single most important routine service you can have performed is an oil change.
Oil changes are often neglected because of time or convenience, but it actually can be a quick and simple process. This small task can do wonders for your engine's health, so find out how long an oil change takes and learn more about what goes into this service, then schedule your appointment near West Palm Beach, Delray Beach, or Boynton Beach.
What Happens During an Oil Change?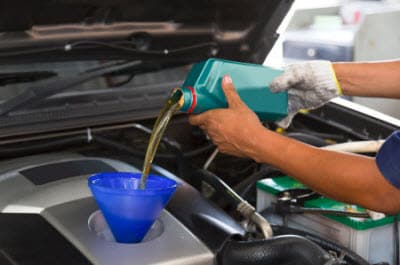 Oil is used to keep your engine lubricated, cool, and clean, preventing the extreme heat and wear and tear within your engine from damaging it. Oil creates a barrier between the moving metal parts to protect against stress from friction and heat, as well as cleaning out any environmental pollutants or debris that accumulate during your drive.
If you don't keep up with your oil change, your oil can become gritty, dirty, or low, putting your engine at risk of damage. The old rule of 3,000 miles between oil changes is no longer the case, so this quick, simple service can last you for several months.
Oil Change Service
If you're wondering how long your oil change takes, it depends on who does it. If you're doing it by yourself, it can take up to 45 minutes, especially if you're unsure of what you're doing. Locating the drain plug, draining the oil, cleaning the filter, and refilling your oil all adds up, not to mention that you may miss a step if this is new for you.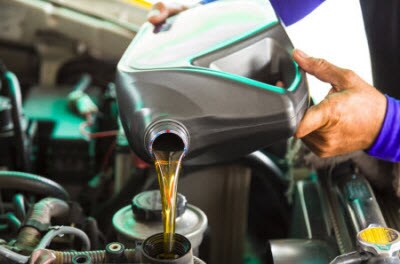 The better bet is to have this service handled by an experienced professional equipped with the proper tools to perform an oil change quickly and easily. With the team of technicians and advanced technology to make an oil change as fast as possible, an oil change at a service center can take a mere 15 to 20 minutes.
That's not only faster than doing it yourself, but it also means you could easily squeeze your routine oil change in on a lunch break, before heading to work in the morning, on your way home in the evening or any other time that's convenient for you.
Service Center at Audi West Palm Beach
If it's time for your oil change near West Palm Beach, Delray Beach, or Boynton Beach, the service center at Audi West Palm Beach can help. Our expert service technicians have plenty of experience with this routine task, meaning you can count on them to finish your oil change quickly and get you on your way. There's no reason to put off your oil change any longer, so call or visit our service center today to schedule your service appointment!