It's certainly no secret that both the 2018 Audi A4 and the BMW 3-Series are beautiful, top-performing luxury cars. However, the question is… Which one is better for the drivers in West Palm Beach, Boynton Beach, Delray Beach, and the surrounding Florida communities? That's why we wrote this comparison!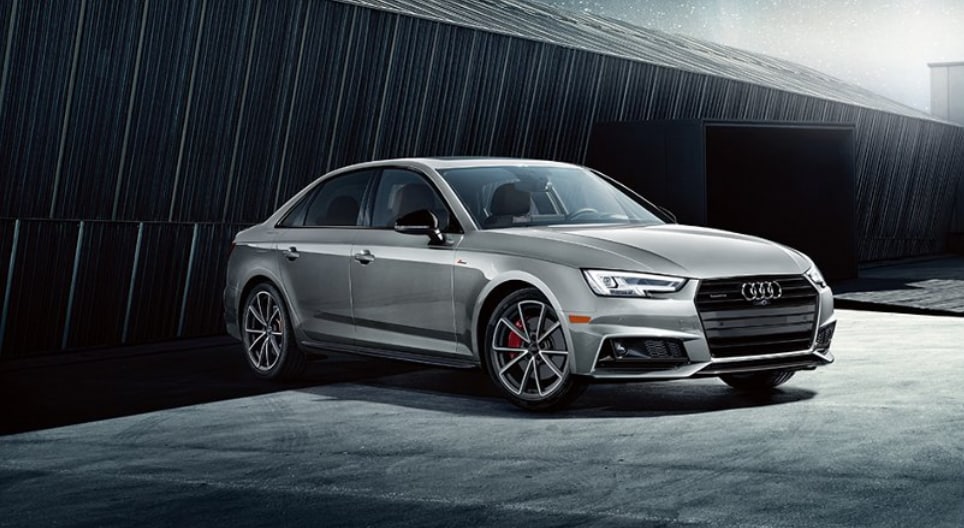 If you have any further questions, please don't hesitate to reach out to us at Audi West Palm Beach. We'd be more than happy to help you, even if that means setting you up with a test drive right now.
The Art and Science of Performance
The engineers over at Audi did an incredible job of combining artistry and scientific development in the 2018 A4's entire powertrain. Here's what we're talking about. When the sedan's available engine spits out 252 horsepower at 5,000-6,000 RPM, and 273 lb-ft of torque at 1,600-4,500 RPM, that's science; but when you accelerate from 0 to 60 MPH on the highway in just 5.7 seconds, that's a work of art.
In addition to such a potent optional engine, the A4 gives you Audi drive select, which allows you to pick between Comfort, Auto, Dynamic, and Individual modes; an adaptive damping sport suspension, which actually lowers your riding height by about 23 mm; and a quattro® all-wheel drive system, which helps to ensure that you can drive your Audi around with optimal stability, traction, handling, and safety.
On the other hand, we're not nearly as impressed with the performance capabilities of the 2018 BMW 3-Series, although it does offer advanced engine power, suspension, and handling-just like the Audi.
Design: 2018 Audi A4 & 2018 BMW 3-Series
 Of course, another key aspect of any luxe automobile is its design. Fortunately, the Audi A4 surpasses even the loftiest expectations, on both the inside and the outside. Here's a closer look at its features:
Available LED Headlights
Available Horizontal Singleframe® Grille
Available Ambient LED Interior Lighting Package
Available Black Optic Plus Package (Red Brake Calipers, Piano Black Inlays, Red Stitching)
Available Sport Plus Package (Black Cloth Headliner, Front Sport Seats, and other benefits)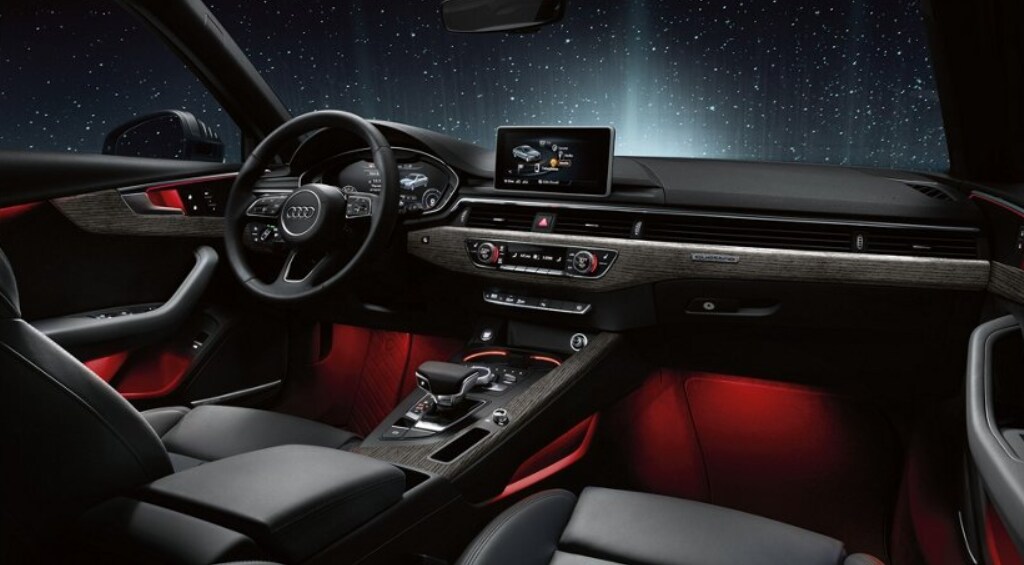 And many more sumptuous design amenities. All in all, the 2018 Audi A4 is a car that you can rely upon to impress even the most difficult-to-impress friends, co-workers, family members, or acquaintances.
Unfortunately, the 2018 BMW 3-Series doesn't quite hit the mark in our books. We don't find it to be as aesthetically sporty as the 2018 Audi A4, nor do we feel as comfortable when we're sitting in the cabin.
Are you ready to test drive the 2018 Audi A4? Contact us immediately!
But, at the end of the day, you really need to experience these elements for yourself. Reading can only get you so far… But test driving can take you the rest of the way. Call us, get in touch with us online, or stop by our dealership in person. Our Audi West Palm Beach team is ready to help you get started now.
Regardless of whether you're around Delray Beach, Boynton Beach, or West Palm Beach, we are here to serve you.