With so many different luxurious Audi A5 models to choose from, it's a miracle that anybody ever settles on one at all! With that in mind, our Audi West Palm Beach team created this comprehensive library of Audi A5 reviews to help you make the most informed decision possible. Please take advantage of this.
From the Audi A5 Coupe and the Audi A5 Sportback to the Audi A5 Cabriolet, this is one of the most loved cars around West Palm Beach, Delray Beach, Boynton Beach and the rest of Florida. Keep on reading!
Our Reviews: Coupes, Sportbacks, Cabriolets, Etc.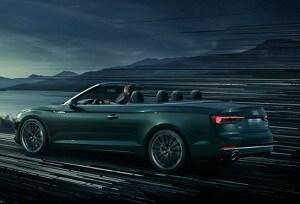 The A5 Coupe is the two-door lover's dream: sleek, stylish and intimate. The A5 Sportback is everything that you've come to expect from an Audi sedan: fast, powerful and more than a little bit edgy. And the A5 Cabriolet is a wonder that'll make the streets of Florida feel like the streets of Monaco.
Here are some of the many different categories that you can expect our vehicle review articles to cover.
Specs: Regardless of which model you choose, you're going to want to know all about its horsepower and torque ratings. After all, we are dealing with luxury sports cars here - the types that like to zoom.
Interior: From leather seats to impeccably-placed accents and far, far beyond, these cabins have it all.
Technology: Infotainment. Navigation. Audio. Driver Seat Adjustability. Climate Control. You name it.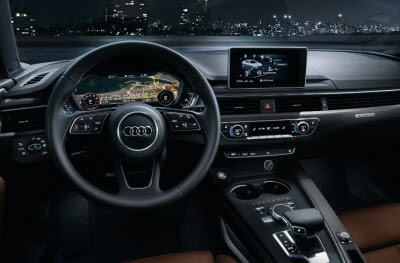 MPG: And, of course, who doesn't want to visualize exactly how much cash they'll save at the pump?
So, if you'd like to learn the specs, interior features, technological systems, and fuel economy estimates for the Audi A5 options on this page, then we encourage you to select an article and get reading.
Contact us now at Audi West Palm Beach
Then, once you've learned more, we encourage you to reach out to us now at Audi West Palm Beach.
Just call us, chat with us online or stop by our spot in person, and one of the wizards from our finance department will get back to you as soon as possible.