Are you interested in purchasing a new Audi vehicle? If so, you'll likely have quite a few considerations during the process. But first you'll need to decide which vehicle is right for you.
To help you on this quest, the team at your local Audi dealer near Delray Beach, Boynton Beach, and West Palm Beach has put together vehicle comparisons of our most popular Audi vehicles and their competitors.
Audi S3 vs.
2018 Audi S3 vs. Volkswagen Golf
2018 Audi S5 vs. BMW 4-Series
Audi Q3 vs.
2018 Audi Q3 vs. Infiniti QX30
2018 Audi Q3 vs. Mercedes-Benz GLA
Audi Q5 vs.
2019 Audi Q5 vs. Mercedes-Benz GLC
2018 Audi Q5 vs. BMW X3
2018 Audi Q5 vs. Jaguar F-Pace
2018 Audi Q5 vs. 2017 Audi Q5
2018 Audi Q5 vs. Volvo XC60
Audi Q7 vs.
2019 Audi Q7 vs. 2018 Audi Q7 
2018 Audi Q7 vs BMW X5
2018 Audi Q7 vs Volvo XC90
Audi A4 vs.
2018 Audi A4 vs. Acura TLX
2018 Audi A4 vs. BMW 3-Series
2018 Audi A4 vs. Cadillac ATS
2018 Audi A4 vs. Infiniti Q50
2018 Audi A4 vs. Mercedes-Benz C300
Audi A5 vs.
2018 Audi A5 vs. BMW 4-Series
2018 Audi A5 vs INFINITI Q60
2018 Audi A5 vs. Lexus RC
2018 Audi A5 vs. 2017 Audi A5
Audi A6 vs.
2018 Audi A6 vs. BMW 5 Series
2018 Audi A6 vs. Mercedes Benz E-Class
Importance of Research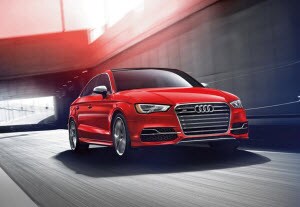 Doing your research prior to making a purchase is the key to feeling confident in your final decision. There are plenty of vehicles for you to choose from on the market today, but when it comes down to it, you want to know that you made the right choice, not just a random one. That's where vehicle research comes into play.
Doing vehicle research before heading to the showroom cannot only save you a ton of time at the dealership, but it can also mean that you end up getting a better vehicle. If you know what vehicle you want, you can check your local dealer's inventory page and snag the vehicle of your dreams as soon as it's available.
Vehicle Comparison
One part of vehicle research that makes a big difference is the direct comparisons between two vehicles that you're considering. At Audi West Palm Beach, we know that choosing between two vehicles can be tough, so we provide short comparisons between the most popular vehicles in the Audi lineup and the most competitive vehicles in the class. By doing this, you see exactly where your dream vehicle stands in the class lineup.
Contact Us
At Audi West Palm Beach, we understand the importance of research before purchasing your new vehicle. In fact, we encourage it since we know it's the only way for you to confirm that you're getting the best vehicle for your wants, needs, and budget.
When you're ready, look at the vehicle comparisons we've prepared for you on this page. Once you've found a vehicle that meets your requirements, contact us to schedule a test drive.
Audi West Palm Beach is centrally located near West Palm Beach, Delray Beach, and Boynton Beach at 2101 Okeechobee Boulevard in West Palm Beach, FL. Our incredible team of sales professionals is available in our showroom to assist you Monday through Thursday from 9 am until 8 pm, Friday from 9 am until 7 pm, Saturday from 9 am until 6 pm, and Sunday from 11 am until 5 pm.
To schedule a test drive of your favorite new Audi vehicle at Audi West Palm Beach, give us a call today.